Josh Brolin, Ryan Gosling, Joe Manganiello On Studio Lists For Batman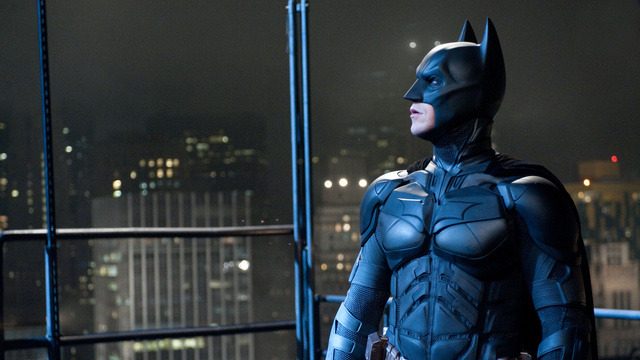 It wasn't so long ago that Christian Bale donned those pointy Bat ears for the very last time. With a Batman vs. Superman movie now in the works, though, the time has come to recast the iconic superhero yet again.
Last week, we got word that Warner Bros. was looking to cast an actor in his late 30s or early 40s. This week, the talk is getting a little more specific. According to a new report, Josh Brolin, Ryan Gosling, Matthew Goode, Joe Manganiello, Richard Armitage, and Max Martini are among those being wishlisted for the part. Hit the jump to get the details.
That said, the trade's sources indicate that the 46-year-old Brolin is the frontrunner at this point, or at least the favorite. Perhaps his most unlikely competition is his Gangster Squad co-star Gosling, who at 32 is somewhat younger than the rest of the contenders. But he is Ryan Gosling, so there's that.
Goode (35) has the advantage of having worked with Snyder previously, on Watchmen, though he doesn't have the rugged image WB supposedly wants this time out. Meanwhile, Manganiello (36) was apparently one of Snyder's top picks for Superman in Man of Steel, but lost the part due to scheduling conflicts with HBO's True Blood. Martini (43) is coming off of a supporting role in this summer's Pacific Rim, and Brit actor Armitage (41) recently broke through internationally with The Hobbit.
Batman vs. Superman (or whatever it ends up being called) will feature a "rugged" and "grizzled" Batman who's been doing the vigilante thing for a few years, and will not include an origin story about the new iteration of the Caped Crusader. The film is still in the early stages, so it's conceivable that an entirely different actor will land the role. With shooting slated to begin in early 2014, it shouldn't be too much longer before we find out for certain.