This Week In Trailers: Gennadiy, Smash & Grab: The Story Of The Pink Panthers, Call Girl, Game Loading: Rise Of The Indies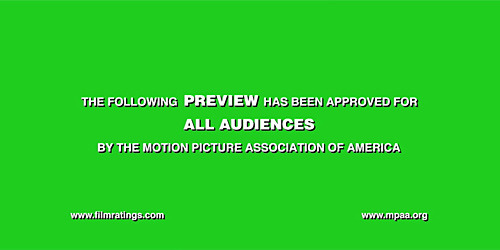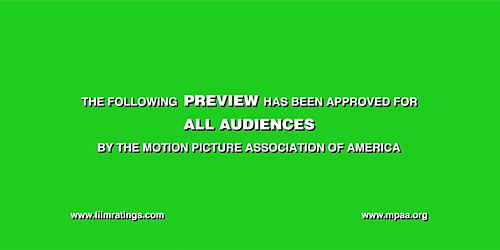 Trailers are an under-appreciated art form insofar that many times they're seen as vehicles for showing footage, explaining films away, or showing their hand about what moviegoers can expect. Foreign, domestic, independent, big budget: What better way to hone your skills as a thoughtful moviegoer than by deconstructing these little pieces of advertising? This week we steal some jewels, break the land speed record, try and save the world, get ourselves an "escort", and play some video games. All in a day's work.  
Smash & Grab: The Story of The Pink Panthers Trailer
Who doesn't like a good crime story?
What director Havana Marking has done here has taken the elements of good pulp fiction and made it real on film. The trailer just meshes the most exciting things about a jewel heist from introducing us to the cocky villain, the aloof temptress who helps the villain accomplish their goals, and the law enforcement officer who will stop at nothing to get them. In under 40 seconds this thing just hums like a topped off Ferrari with how fast it goes through things but it moves just at the right speed.
Gennadiy Trailer
There's a flip side to the dark side and that's films like these.
Director Steve Hoover's first feature length film, Blood Brother, deals with the AIDS epidemic in India and one man's desire to reach out and help. It's interesting, then, that his next film, this film, deals with one man's desire to reach out and help in a different way: To intervene in the lives of street kids who live in a small city of the Ukraine and are hooked on an injected combination of cold medicine and alcohol. Sinister.
As equally sinister is this "pitch" or pseudo trailer. The narration of why we're all gathered here today, the issues facing these street kids, the effects of the drugs they're pouring into their systems, and the one guy who is trying to help is not only heartbreaking but it's wonderfully edited. We don't get bogged down into the minutia of the crumbling Soviet empire or what geo political forces have led to this situation. No, we cut right to the quick and get smacked viscerally in the face with the sullen, sad, and lost faces of human beings who are on the brink of becoming non-existent.
I cannot think of a more compelling documentary that I would want to watch right now after seeing this and even though the subject matter is pretty rough, the narration gives enough hope that we'll see some positive stories come from the efforts of one man against this problem. It's a Kickstarter, yes, but it's funded and this trailer is a great example of why.
Call Girl Trailer
You can have your girl, dragon tattoo, and all that, I'll keep these.
What in the world is up with that part of the globe? I mean, from movies like Headhunters and The Silence, there is a unquenchable thirst for crime films and this is yet another log you can put on that bonfire. For good reason, too, because the trailer is everything you would want it to be: Moody, efficient, low on details, and has a big enough hook to draw you in. There's no question that we're talking about prostitution and the government but that's about all we know. It's amazing how much it shows you but doesn't give up the plot points that would tell you anything substantial. Thankfully, it sells itself on its style and it's allure. There's a sexiness about it that doesn't titillate as much as it radiates coolness. I think that's its confidence and that it doesn't need to be anything more than what it wants to give up and it wants you to pay to play if you want more.
One thing, as well, that sets this apart from many of its ilk is its throwback appeal. The music sounds like it was synthesized from an early 80's electronic smorgasbord, the graphics at the end lending to that aesthetic as well, and it ties everything together in a tidy, compact package.
Game Loading: Rise of the Indies Trailer
It's like a sequel to Indie Game: The Movie.
Look, I'll be honest: I will never tire of these things. From The Space Invaders, Chasing Ghosts, High Score, King of Kong, you name it, I'll watch it. There's just something indelible about the subject matter of gaming that's fascinating. When it comes to this trailer, this pitch, really, for a movie about those who are making the kinds of games we saw being made in Indie Game, there's a whole new crop of stories to learn about where this market is moving towards as people look to smaller publishers to get their fulfillment.
In the first 45 seconds, amazingly, everything is on the table. From an explanation of what the stakes are, why someone would be an indie developer, why the market is attracting these kinds of developers, it all comes out. Yes, there feels like some overlap from Indie that we've already explored but in the realm of video game publishing where the stories are vast and the tales of woe are even more abundant, this is a field ripe for many more narratives to exist without feeling crowded.
Out of Nothing Trailer
It's the opening.
Flat out, this has a great first 30 seconds. It's sweeping, it's majestic, it doesn't feel rushed, and it teases you with a flicker of excitement before we're let in on what's afoot. I'm not so sure about the music that accompanies things once we get going and understand what is driving all of our interview subjects to want and break speeds that are life threatening should something go awry but it's the content we're after and it's here in large quantities. It's about as straight forward as they come as it applies to talking to people about the subject we're here to discuss, which is how some are after land speed record fame and glory. The blues of the sky and whites of the sand and the blacks of the motor machines that have been built to dominate the environment are on proud parade. Here's to hoping that director Chad DeRosa knows how to balance story and drama equally.
Nota bene: If you have any suggestions of trailers to possibly be included in this column, even have a trailer of your own to pitch, please let me know by sending me a note at Christopher_Stipp@yahoo.com or look me up via Twitter at @Stipp
In case you missed them, here are the other trailers we covered at /Film this week: