'Akira' Comes Back To Life At Warner Bros. With Jaume Collet-Serra Directing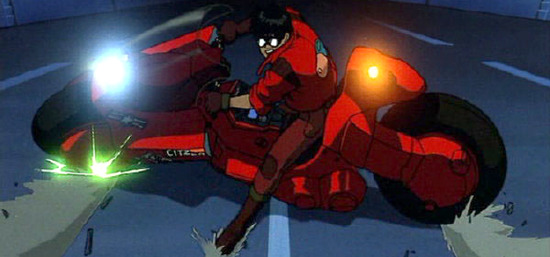 Warner Bros. can no longer rely on the big summer projects developed by Legendary, so what's the studio to do? How about the revival of a dead project? For years WB was working on a live-action adaptation of Katsuhiro Otomo's manga and movie Akira, but the last effort was put to bed over a year ago. Now it's back on, and the guy who was last in the director's chair, Jaume Collet-Serra, is in talks to return.
In early 2012 WB shut down development so that the script could be reworked as a cheaper version of the story of a couple of teen bikers who get involved with a group of powerful telekinetics, government experiments, and the violent past of the city of Tokyo. Well, the setting is Tokyo in the original story; in WB's version it will be Neo-Manhattan.
In fact, the studio tried to go even cheaper, looking at director alternatives like Henry Joost and Ariel Schulman (Catfish) to turn in an even more affordable take on the story. But Variety says that Collet-Serra's take is the one WB really likes, so they're getting him back on board, and he's reportedly got a method in mind to do his version of the story for the budget figure WB wants. No word on whether Garret Hedlund, once attached to star, will be back, or if Collet-Serra's version will use younger actors.