'All Is Lost' Trailer: Robert Redford Alone Against The Elements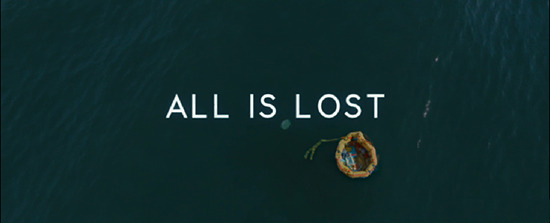 We don't see a lot of actors doing solo pieces on film. It takes guts to be the only person projected on a screen for 90 minutes. But in All Is Lost, Robert Redford plays a sailor whose boat collides with an abandoned shipping container, wounding his ship and setting him up for a very difficult time at sea. Redford is the only person in the film, so no one can hear him when he screams the one line in the trailer: "help!"
The film comes from J.C. Chandor, who made Margin Call, and this first trailer makes it out to be very effective, if quietly so. All the splashy review comments from the film's Cannes debut certainly insist that we watch this. After looking at the trailer a couple times I'm inclined to agree. 
All Is Lost opens on October 18.