Short Film 'Truth In Journalism' Brings A Fan-Favorite Marvel Character To Life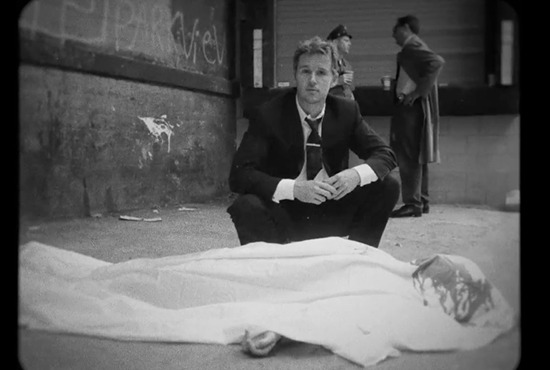 Realistically speaking, the best way to see the 17-minute short #TruthInJournalism would be to just happen across it without knowing what was up. But if we presented it that way, almost no one would watch it. (And, in truth, the title of the embed below will give it away.) So I'm striking a middle ground between giving it to you cold and giving away all the secrets within.
Just put it this way: this is a unique and effective way to bring to life one of the characters that some Marvel fans have most wanted to see. Ryan Kwanten stars here as the guy who has a secret to hide, and Joe Lynch (Wrong Turn 2, Knights of Badassdom) directs.
Oh, and stay tuned for a little appearance from a second fan-fave character at the end. 
So the weird wrinkle here is the influence of the 1992 film Man Bites Dog. There isn't just an influence; the supporting characters here are directly based on the characters in the '92 film. So while this film is set in 1988, it borrows more than just the structure of a movie in which a documentary crew shadowed a thief and killer and ended up caught up in his crimes.
The whole construction works surprisingly well, and turns out to be an excellent way to make this character work.
The film's YouTube page gives us this info:
"The great part of my job is that I get to be an 'administrator of truth.' Crime occurs every 13 seconds in this city. You know we have these statistics? Because guys like me are out on the streets, collecting these stories. We put the caution in cautionary tale, y'know? And being aware the crime out there, the people of this city can live their lives accordingly. In fact, I'm the one doing this city a public service. We're the heroes out there...." -Eddie Brock
Starring Ryan Kwanten
Written & Directed by Joe Lynch
Produced by Adi Shankar & Sam Balcomb
Here's the trailer for Man Bites Dog, so you can see where the basic conceit came from. And if you've never seen the '92 film, track it down. There are a rentable digital version on iTunes, a legal streaming version on Hulu+, and a Criterion DVD.