'Cheap Thrills' Red-Band Trailer: David Koechner Drives His New Friends To The Edge Of Insanity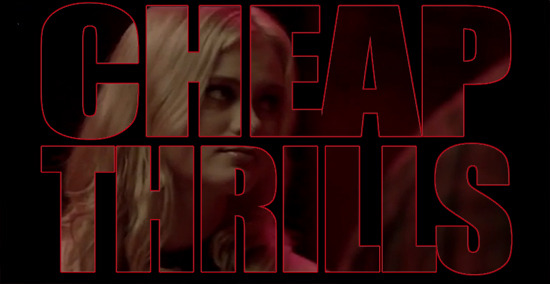 Cheap Thrills is a great movie not just for the fact that it is freaky and unsettling in a very realistic way, but because it will make you look at the film's four major actors in a new light. Ethan Embry and Pat Healy play two guys who need cash, and David Koechner and Sara Paxton play a rich couple with money to burn.
The four people collide at a bar, and the rich couple is soon paying their two new "friends" to engage in a bit of anti-social behavior. It begins in a relatively innocent manner, but things quickly get crazy. Really, crazy, and very bloody. This first international trailer will give you a creepy, messy idea of what the movie has in store, without giving too much away. Watch it below.
Note: this is not safe for work, due to language and general content.
Cheap Thrills will be released by Drafthouse Films later this year.