Regal Cinemas Announces Nationwide 'Cornetto Trilogy' Screenings August 22; More Theaters Coming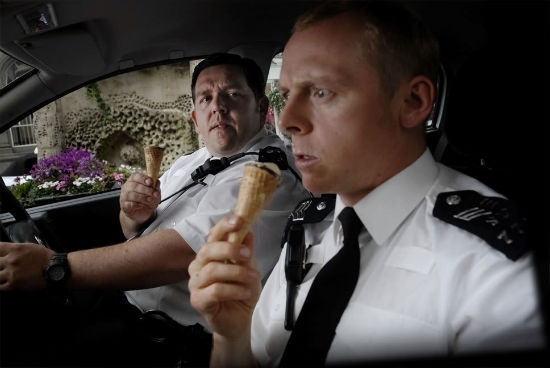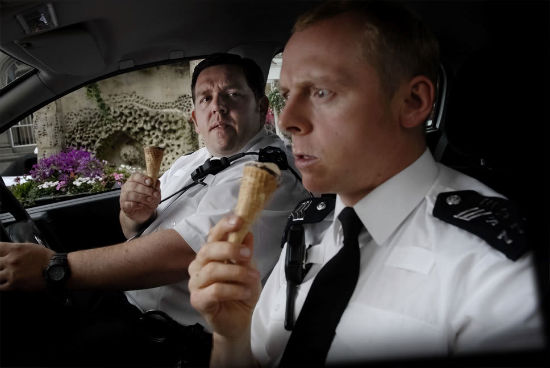 There's no better way to see Edgar Wright's latest film, The World's End, than with an appetizer of Shaun of the Dead and Hot Fuzz. The three films, collectively referred to as The Cornetto Trilogy, are linked by their sharp sense of humor, genre leanings, lead actors, and a British ice cream treat. The final act, The World's End, opens on August 23 and many fans probably figured they'd just watch the first two on Blu-ray before heading to the theater. Now you won't have to do that.
Regal Cinemas has just revealed a huge list of theaters nationwide that'll be screening all three films on the big screen on August 22, culminating in the 10 p.m. screening of The World's End. Plus, if you don't have a Regal near you, Wright assures fans in the United States this is only the beginning.
Here's a link to the full list of Regal Cinemas showing The Cornetto Trilogy. It seems like no matter where you live, there's probably one semi-close.
If there's not?
FYI more chains, dates and public appearances to be announced...

— edgarwright (@edgarwright) July 29, 2013
US – AMC, Arclight and Alamo will also be laying on trilogy screenings across the country. Stand by for details.

— Pegg News (@simonpegg) July 29, 2013
So keep an eye on Pegg and Wright's Twitter feed for more information.
Are you going to try and see the full trilogy?