'Insidious: Chapter 2' International Trailer: Further Into The Past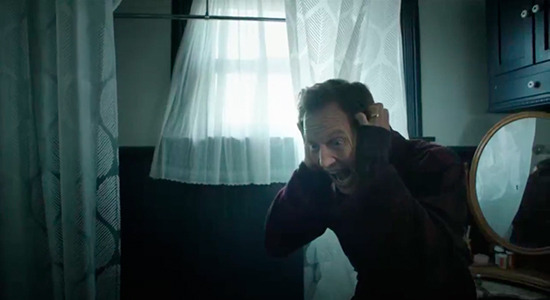 The first trailer for James Wan's Insidious: Chapter 2 probably raised more questions than it answered, especially for those who know the first film well. This new international trailer kicks off in exactly the same manner as that first look, but it doesn't run long before it veers into some new footage. We see a bit more of the supernatural torment that lies in wait for the characters played by Rose Byrne and Patrick Wilson, and there are hints of Wilson's character's past.
And don't worry, spoilerphobes, there's still no explicit answer to the question of what that trailer-end ghost was pointing at, and only a small hint of that new wrinkle for the story that Wan talked about when Germain interviewed him a few weeks back. 
Insidious: Chapter 2 is out on September 13th.
The famed horror team of director James Wan and writer Leigh Whannell reunite with the original cast of Patrick Wilson, Rose Byrne, Lin Shaye, Barbara Hershey and Ty Simpkins in INSIDIOUS: CHAPTER 2, a terrifying sequel to the acclaimed horror film, which follows the haunted Lambert family as they seek to uncover the mysterious childhood secret that has left them dangerously connected to the spirit world.