This Week In Trailers: Il Futuro, Una Noche, Vendetta, Le Joli Mai, The Great Hip Hop Hoax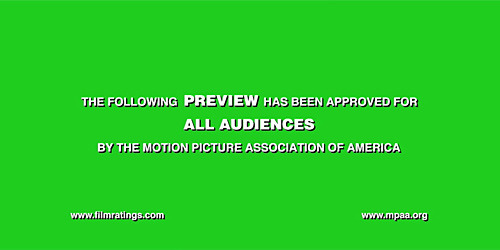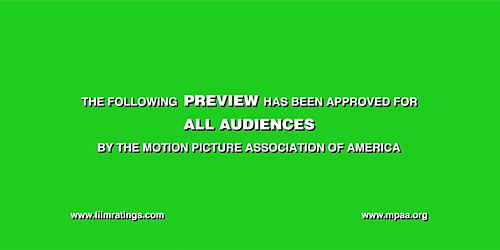 Trailers are an under-appreciated art form insofar that many times they're seen as vehicles for showing footage, explaining films away, or showing their hand about what moviegoers can expect. Foreign, domestic, independent, big budget: What better way to hone your skills as a thoughtful moviegoer than by deconstructing these little pieces of advertising? This week we get naked and covered in oil, get hackneyed, evade the police in Havana, go to Paris in black and white style, and get our flow on in Scotland with a couple of liars.Il Futuro Trailer
There's a certain sensuality that permeates from this trailer.
Director Alicia Scherson's ode to time gone by, thievery, and the kinds of emotional connections that can happen between a mark and the person perpetrating the crime just feels interesting. I'm not sure I'm sold on the originality of the bait falling for the same person they're going to rob but there is an exciting sheen on it all.
It's sad, it's bizarre, it's something we've seen before, but you cannot deny this trailer's ownership of what it is trying to sell you. Flat out, it tells you and has the accolades to back it up. You get the premise, the set up, and insight to where things are going to lead. Basically lays it all out. Amazingly, though, it does feel like a fever dream of sights and sounds. It's just poignant enough to make you think this could be a slow burn down a very interesting road.
Una Noche Trailer
So assured.
The trailer for director Lucy Malloy's debut feature looks like the work of someone who has been doing this for some time. Aside from it looking so polished, the story is delightfully left vague and ambiguous. While we don't know what is really afoot here or what our protagonists' motives are there is still a vibrancy to the soundtrack and action happening on the screen. If you're not going to tell me the story, then the trade off is to get a feel for the world these people inhabit. And what we get with regard to that is a delight. The streets and people of Havana, the way life is right now, it's on display as we get only a mere whiff of the danger that awaits.
And I'm fine with not knowing anything concrete. We're teased and get hints of what's happening through the action and implications that are made throughout. It's delightfully packaged, the promise of a movie that will go deeper than just a kid on the run, and if you're always supposed to leave them wanting more this certainly delivers.
Vendetta Trailer
Like a big piece of candy.
There isn't anything particularly novel, original, special, unique, awesome, or otherwise noteworthy about this trailer. Director Stephen Reynolds looks to have poured over every single action movie ever made in the last 20 years and said, "Sure, I can blend that all together." As a guy motivated by revenge (Ugh), who has special skills, likes to slowly walk away from explosions, who needlessly speaks prosaically, and who otherwise is a lethal weapon, our protagonist is a walking, anachronistic throwback to movies we've all seen before.
That said, this looks like something that would be worth about a dollar in the local Redbox or free on Netflix. There's no accounting for taste, for sure, but when it comes to fun this at least lets it all hang out for you to see in all its meathead glory.
The Great Hip Hop Hoax Trailer
I'm still confused. But I'm OK with that.
Filmmaker Jeanie Finlay made an incredible documentary a couple of years ago, Sound It Out, that dealt with one of the last independent record shops in a sleepy hamlet in North East England. It looks like she's keeping with the musical theme and is documenting one of the more interesting aspects of manufactured pop music and that's the manufactured personas of those at the center of it all. Here it seems it's a lot more Milli Vanilli without all the scandal than it is Backstreet Boys (Kevin's the shy one!) but the trailer makes a solid case of how this will all go down.
There's a certain fun in how these guys pulled it off and how there doesn't seem to have been much of a personal cost, unlike Rob and Fab who paid the ultimate price, because the stakes seem to be much much lower. Regardless, what this trailer is able to sell is a story that without question is interesting enough on its own to see how far a lie can go and what kind of fame was accorded to these dudes. With the premise set in motion and the big reveal given to us, there's no way this can be anything less than the lowest high stakes game of poker you've never heard of.
Le Joli Mai Trailer
It's an oldie but goodie.
Documentarians Chris Marker and Pierre Lhomme, in 1963, simply had a camera and took to the streets of Paris. Specifically, the two of them asked questions of average Parisians that ranged "from their personal lives, as well as social and political issues of relevance at that time." It's simplistic in its content yet, in these hands, in this trailer, we are looking into the lives of people who have long since realized the fulfillment of their dreams or have died trying to create them.
What's so wild about this trailer is how jazzy it is. There's a staccato to it that rivals a lot of what the modern trailer makers are able to pull off but, what's even more remarkable, is how well it displays its wares. Simplicity, accessibility, it's all here for us to drink in as we see how the varying lives of the working class make their way in a modern city as it barrels towards evolution. As a snapshot it's always wonderful to see how rosy things were not and how it's only our perception of a kindler, gentler time obfuscates the reality that just beyond the idyllic, halcyon lies people tell themselves there is a reality of the man on the street who could tell you what's wrong in the world. Looks like not much has changed at all.
Nota bene: If you have any suggestions of trailers to possibly be included in this column, even have a trailer of your own to pitch, please let me know by sending me a note at Christopher_Stipp@yahoo.com or look me up via Twitter at @Stipp
In case you missed them, here are the other trailers we covered at /Film this week:
After Tiller Trailer - The subject is powerfully framed and delivered.
Romeo & Juliet Trailer - I can see why every few years there's a need to retell the story but, in this case, why? It comes off as flat and a pale imitation of those who have brought something fresh to the table.
Insidious: Chapter 2 Trailer – I'll admit it: I'm thrilled at the prospect at a part 2 by what's here. Let's hope it can bring the terror.
Cheap Thrills Red Band Trailer - I don't know. Premise sounds humorous but the music is awful and the tempo is a little off.
Ghost Shark Trailer – Knows what it is and is selling itself accordingly.
2 Guns Red Band Trailer - Middle of the road actioneer. Nothing more it can do but accentuate the copious amounts of 'asplosions happening all around them.
Bad Milo Red Band Trailer - Looks utterly insane but in a Ghoulies sort of way.
About Time Trailer – Sci-fi for the ladies. Harmless, toothless, sci-fi.
The Secret Life of Walter Mitty Trailer - Evocative and visually engaging.
American Hustle Trailer – High hopes for this.
Haunter Trailer - Cookie cutter and not very interesting.
Jackass Presents: Bad Grandpa Trailer – Don't think less of me when I say I laughed a little bit. Good times.
Lone Survivor Trailer – Effective but, man, the musical choice is wretched.
We're Not The Millers Red Band Trailer – Middle of the road comedy that I'm certain I will not see in the theater.
All Is Lost Trailer – Is there any critic left who isn't quoted in this trailer? Let me know.