John Williams Confirmed To Score Next 'Star Wars' Trilogy Including 'Episode VII;' Watch A Video Of Him Discussing It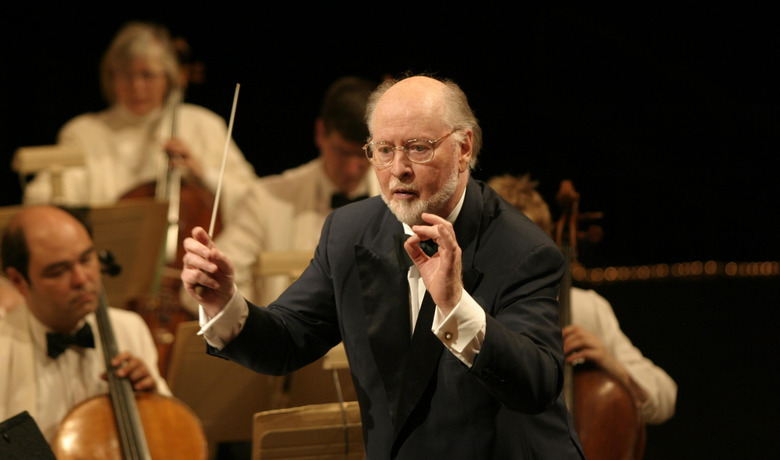 When Kathleen Kennedy took the stage at Star Wars Celebration Europe Saturday afternoon, fans were hoping to get some kind of official news about Star Wars Episode VII. She did not disappoint. Though the man himself had all but said it already, as did the director, Kennedy confirmed that one of the biggest parts of the Star Wars universe would return.
John Williams will write the music for J.J. Abrams' Star Wars Episode VII. But that's not all. He'll do Star Wars Episode VIII as well. And Star Wars Episode IX. Watch a video of Williams discussing the task below.
Thanks to starwars.com for the info. Read a blog of the entire Kathleen Kennedy chat here. That's where the producer said the following:
I had breakfast with someone very important to the 'Star Wars' family on Friday, and he has committed to being involved in the next three films, and that is Mr. John Williams.
Of course, Williams wrote the music for all six Star Wars movies, an integral part of the franchise. This is a perfect official announcement for this film, in that it shows they want to keep the films as linked as possible, but also move forward.
One note: While Kennedy said in the room that Williams committed to the next three films, the official Star Wars website has that quote edited slightly. That's probably because Episode IX wouldn't could out until 2019 and Williams would be 87. It's a lot to ask an 81 year old man to commit the next decade of his life to something. But if anyone can do it, it's John Williams.
Will there be more news from Star Wars Celebration Europe? I'm betting yes. Keep checking back.
John Williams, the legendary composer who crafted the iconic, sweeping music of all six films in the Star Wars saga, is returning to score Star Wars: Episode VII, Lucasfilm President Kathleen Kennedy announced today at Star WarsCelebration Europe. Williams' grand orchestral compositions for Star Wars are among the most beloved and recognizable in movie history, from the classic "Main Title" theme introduced in Star Wars: Episode IV A New Hope to the ominous "Imperial March" from Star Wars: Episode V The Empire Strikes Backto the stirring "Duel of the Fates" from the prequel trilogy.
Williams, whose career spans over six decades, has won five Academy Awards and has scored some of the most popular and critically acclaimed films of all time, including Jaws, the Indiana Jones series, E.T. The Extra Terrestrial,Lincoln, and countless others.
The composer joins a growing list of all-star creators including director J.J. Abrams, screenwriter Michael Arndt, and consultants Lawrence Kasdan and Simon Kinberg, who are shaping Star Wars: Episode VII, currently set for a 2015 release.