'Romeo & Juliet' Trailer And Poster: Young Hearts Run Free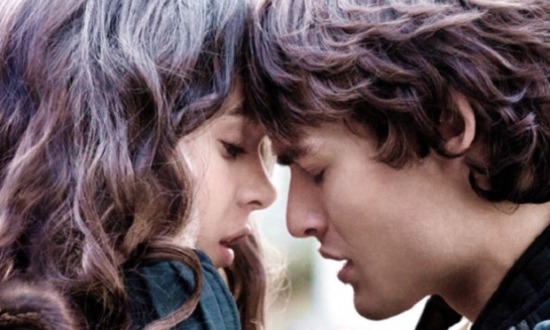 These days, teen romances are as likely as not to involve vampires, werewolves, zombies, aliens, and/or hellish dystopian landscapes. At their heart, though, so many of them are about forbidden love of one kind or another. In other words, they're essentially Romeo & Juliet with supernatural bells and whistles.
Now along comes the original Romeo & Juliet to (hopefully) show us all how it's done. Carlo Carlei's apparently faithful adaptation stars Hailee Steinfeld and Douglas Booth as the iconic star-crossed lovers. Paul Giamatti, Damian Lewis, Ed Westwick, Stellan Skarsgard, and Kodi Smit-McPhee also star. Watch the new trailer after the jump.
MTV premiered the new trailer.
The new trailer feels much fresher than the last one. Perhaps because it's trying much harder to draw in a young audience, what with the contemporary-looking font, the indie-pop music, the emphasis on sex and violence. I can't say I mind too much, if the alternative is that dull, stuffy last trailer.
The poster tries even harder to make you forget that this is a very traditional take on the very old tale. There's that typeface again, an obvious echo of Baz Luhrmann's William Shakespeare's Romeo + Juliet logo. Plus, the photo's so zoomed-in that you have to look pretty closely to tell that this isn't set in the 21st century.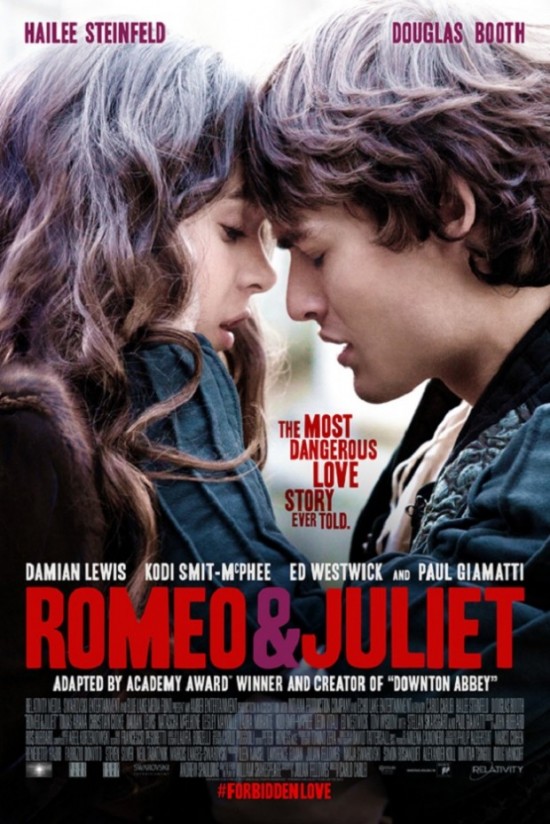 Romeo & Juliet opens October 11 in the U.S.
Romeo and Juliet, William Shakespeare's epic and searing tale of love, is revitalized on screen by writer Julian Fellowes (Downton Abbey) and director Carlos Carlei (The Flight of the Innocent). An ageless story from the world's most renowned author is reimagined for the 21st Century. This adaptation is told in the lush traditional setting it was written, but gives a new generation the chance to fall in love with the enduring legend. With an all-star cast including Hailee Steinfeld, Douglas Booth, Paul Giamatti and Stellan Skarsgard, it affords those unfamiliar with the tale the chance to put faces to the two names they've undoubtedly heard innumerable times: Romeo and Juliet. Every generation deserves to discover this lasting love.