Gwyneth Paltrow And Ewan McGregor Join Johnny Depp In 'Mortdecai'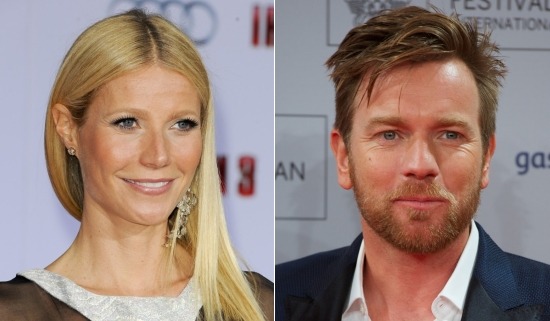 The Lone Ranger was a low point for Johnny Depp, but the actor's already brushed himself off and moved on. Wally Pfister's Transcendence is shooting now, Rob Marshall's Into the Woods enters production later this year, and he's got David Koepp's Mortdecai coming together after that.
The last film on that list got a nice shove forward last month when Depp started closing in on a formal deal after years of development. Now it's picking up even more big names, as Gwyenth Paltrow and Ewan McGregor enter talks to co-star. Hit the jump for plot details and more.
Depp will lead as the title character. It's unclear whom Paltrow and McGregor would play, but it sounds like there'll be more than enough colorful charcters to go around. The book description promises "well-seasoned academics, a cryptic monk, an aristocratic Chief Constable, and more spies than you could shoehorn into a black stretch limo," among others.
Paltrow is coming off of Iron Man 3 and the indie dramedy Thanks for Sharing. McGregor appeared in this spring's Jack the Giant Slayer and has the star-studded August: Osage County due out this fall. He's now shooting Gavin O'Connor's Jane Got a Gun with Natalie Portman and Joel Edgerton.
Mortdecai struggled to gain traction for years, despite Depp and Koepp being attached, but Lionsgate's now put it on the fast track. If all goes well, it could shoot later this year after Depp finishes up with Into the Woods.
[Source: TheWrap]