Mark Millar Says Michael Caine Is Set For Matthew Vaughn's 'Secret Service' [Updated]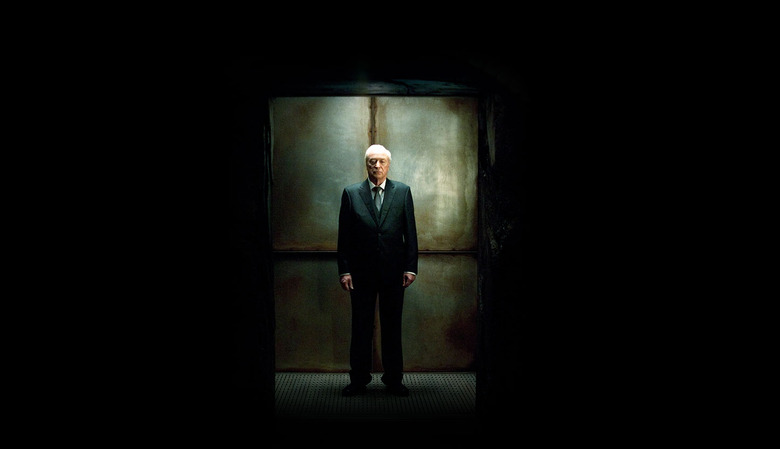 There have been rumors about Michael Caine joining the cast of Matthew Vaughn's film The Secret Service, and now that casting is confirmed by the creator of the source comic.
Peter got the chance to interview Kick-Ass 2 director Jeff Wadlow and original comics writer Mark Millar at Comic Con, and during their talk Millar said the cast for Vaughn's film is fully set. He confirmed that Caine is in the picture along with Colin Firth, but declined to name the younger actor who'll play the street kid groomed as a British secret agent.
Read Millar's confirmation and his description of the movie below.
Update: Variety reports more casting; details below.
About The Secret Service, Millar said,
So [Jane Goldman] and Mathew have done it. It's all written now and they start shooting in five weeks or something. All the cast is done. Michael Caine is the head of this spy organization. Colin Firth is the senior guy and a new young guy coming in who's [unintelligible]. So it's My Fair Lady meets James Bond. It's... I don't know what Americans would call it, but a chav, the street kids, somebody who's a kind of hoodie or something. It's a scummy kid who's being trained to be a British gentleman spy.
Update: Variety says that newcomer Taron Egerton is in talks to play the role of the street kid who is turned into a spy. (For what it's worth, I've listened several times to the unintelligible bit marked in the transcript above, and Millar doesn't seem to mention that name, but say that it's going to be someone who will command attention.) Furthermore, it seems that either Emma Watson or Bella Heathcote could end up in the film:
UPDATE: @KrollJVar also reporting that Matthew Vaughn is looking at Emma Watson & Bella Heathcote for the female lead in THE SECRET SERVICE.

— Jeff Sneider (@TheInSneider) July 25, 2013
Fox will release The Secret Service on November 14, 2014.