'After Tiller' Trailer: Documentary Explores Gray Areas In Abortion Debate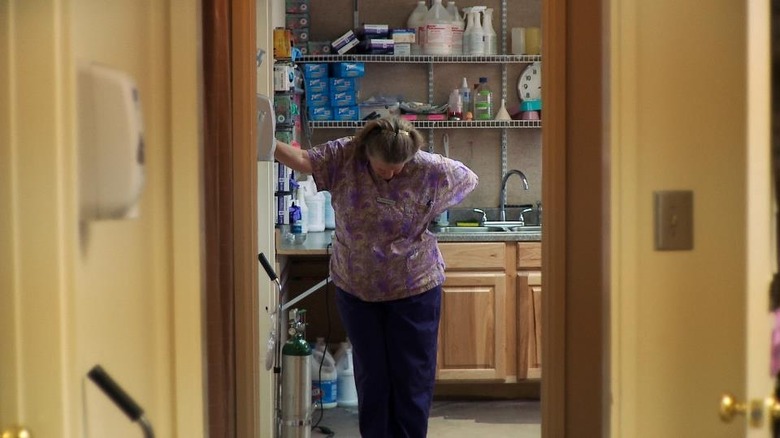 If abortions in general are controversial, late-term abortions (after 20 weeks) are even more so. It's not just the pro-lifers who protest those; many pro-choicers draw the line at that point. In fact, it's pretty difficult to get one in the States, as only four doctors in the country perform them at all. And it's tough going for them — one of their colleagues, Dr. George Tiller, was shot and killed by an anti-abortion activist in 2009.
The four remaining doctors are the subject of After Tiller, Martha Shane and Lana Wilson's documentary about the hot-button topic. The film looks at these physicians, the people they work with, and the people who turn to them for help, and attempts to do so without resorting to the black-and-white view usually applied to the issue. Hit the jump to watch the first trailer.
Just about everyone seems to have an opinion about abortion in the abstract, and the polarizing debates surrounding the matter make it easy to forget the very real people caught in the middle. After Tiller doesn't only look interesting, it looks genuinely important. By all accounts, Shane and Wilson succeed in exploring the subject without getting too political or judgmental, and without shying away from the gray areas.
After Tiller opens September 20 in New York and October 4 in Los Angeles. Keep an eye on the official page for updates.
AFTER TILLER intimately explores the highly controversial subject of third-trimester abortions in the wake of the 2009 assassination of practitioner Dr. George Tiller. The procedure is now performed by only four doctors in the United States, all former colleagues of Dr. Tiller, who risk their lives every day in the name of their unwavering commitment toward their patients. Directors Martha Shane and Lana Wilson have created a moving and unique exploration of one of the most incendiary topics of our time, and they've done so in an informative, thought-provoking, and compassionate way.