'Beverly Hills Cop' TV Show Is Dead, But Movie Is Back In Development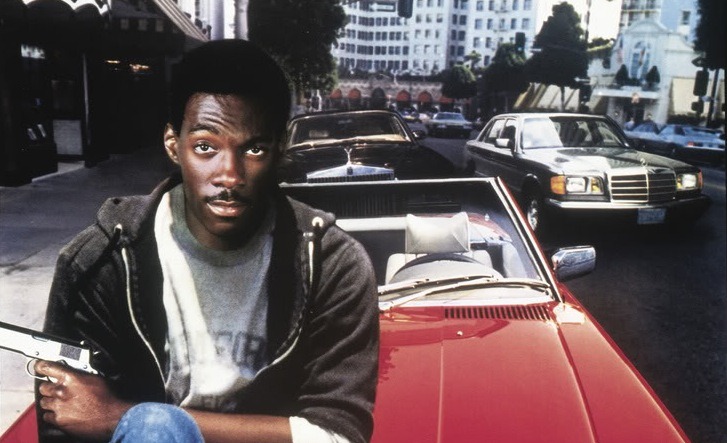 Beverly Hills Cop 4 was stuck in on-again, off-again development for years before Eddie Murphy finally reworked the concept as a spinoff TV series. Initially, the new medium seemed like the right approach. CBS won a "very competitive" bidding war to order the Beverly Hills Cop pilot. Brandon T. Jackson, Kevin Pollak, and David Denman were tapped for leading roles, Barry Sonnenfeld signed on to direct...
... And then, nothing. CBS opted not to give it a series order, and no other network emerged to pick it up, either. But if you were clamoring to see the further adventures of Axel Foley, don't despair. While the TV show isn't going forward, producer Shawn Ryan says a new movie could be. Hit the jump to see what he had to say.
Sad to report that efforts to land Beverly Hills Cop pilot at another network have failed. This iteration is dead for now. (Cont...)

— Shawn Ryan (@ShawnRyanTV) July 20, 2013
Good news for fans of franchise is that the pilot tested so well, it has caused Paramount to put another #BHC movie into development.

— Shawn Ryan (@ShawnRyanTV) July 20, 2013
Described as a fish-out-of-water crime procedural with "strong comedic elements," the Beverly Hills Cop show was to focus on Aaron Foley, son of Axel Foley, who's trying to get out from under his old man's reputation while serving in Beverly Hills. Murphy was set to make occasional appearances as Axel, and his old co-star Judge Reinhold was set to guest star as well.
There's no word on whether the new movie will follow a similar premise, or whether it'll scrap all that and start from scratch. It's unlikely they'll go all the way back to the scripts from the mid-2000s, which sounded like standard gritty cop drama stuff, but who knows what they'll come up with.
Whatever it is, here's hoping it has better luck than the previous incarnations of the project did. It's not clear why CBS passed, but presumably Paramount still saw something in it worth reviving. The first rumblings of a Beverly Hills Cop 4 spread in the mid-'90s, shortly after Beverly Hills Cop III came out, but twenty years later there's still nothing to show for it.