Paul Greengrass To Helm Aaron Sorkin's 'The Trial Of The Chicago 7'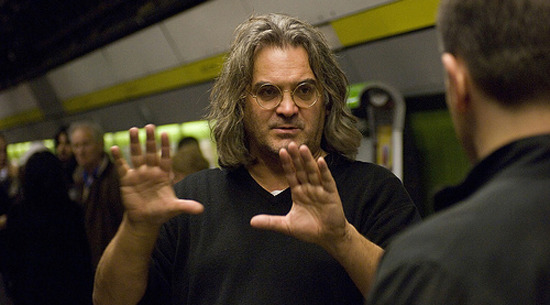 Several years back, Aaron Sorkin penned a script called The Trial of the Chicago 7 that caught the attention of some high-profile directors. Among those were Steven Spielberg, who was originally set to direct, and then Paul Greengrass and Ben Stiller, when Spielberg departed.
As of today, the screenplay still hasn't made it to the big screen. But now it may be getting some help from one of the filmmakers who looked at it before. Greengrass is in final talks to direct the fact-based drama, some five years after he first started circling. Hit the jump for the film's history, plot, and more.
Sorkin signed the deal to write the script all the way back in 2007, and began developing it with Spielberg as the director's probable next film. They got as far as casting; Will Smith had been approached to play Bobby Seale, and Sacha Baron Cohen was confirmed to play Abbie Hoffman. Taye Diggs, Adam Arkin, Kevin Spacey, Heath Ledger, and Philip Seymour Hoffman were among the other actors reportedly under consideration.
But that incarnation of the project eventually fizzled, and Greengrass started eyeing it in 2008. That didn't work out either, and some time later Stiller got on board. He didn't have much better luck. Since then, Deadline reports, the project has been revisited by DreamWorks "every two months" but not much progress had been made until now.
If Greengrass is able to close his deal, the $20-30 million picture should be on track to shoot in January. That raises the question of what's going on with his other '60s drama, the MLK biopic Memphis. When Forest Whitaker signed on for the lead in May, we assumed Memphis would be his next picture, but now it's not clear how the timing will work out.
Before either of those projects get going, though, Greengrass will have to put the finishing touches on his Somali pirate pic Captain Phillips. That film opens October 11.