Director Jeff Wadlow Teases His 'X-Force' Movie And His Action Thriller 'Go Fast'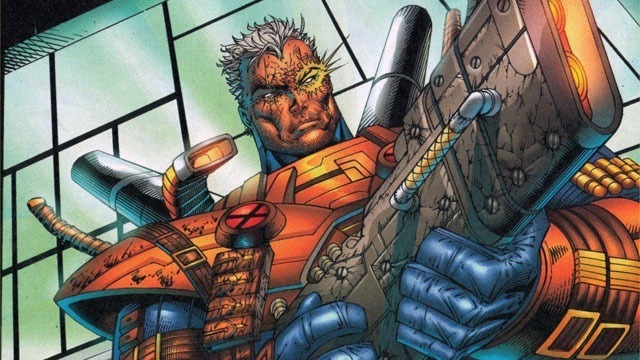 While at Comic Con, I got a chance to chat with Kick-Ass 2 writer/director Jeff Wadlow about his upcoming announced adaptation of Rob Liefeld's comic book series X-Force and the just announced action thriller 'Go Fast' which he is making at Sony. Learn more details on these two projects, after the jump. My full interview with Wadlow (and Mark Millar who drops in at one point in the transcript below) will hit later this week.
 Jeff Wadlow: I've been really fortunate in the last couple of weeks. I was away in London for a year making the movie. So to come back to Hollywood and back to Los Angeles and have the community really excited about the film and excited about other movies I'm excited about was really rewarding, but the truth is I owe a lot of it to Mark. X FORCE is something I'm incredibly passionate about and without his support it wouldn't be happening.
Peter Sciretta: I just ran into Rob [Liefeld] on the street on the way over here. That's a book that I've read for years and it's never been super heavy on story, but the cool imagery has always been there and It feel its very cinematic.
 Jeff Wadlow: Oh yeah. I love the current incarnation, UNCANNY X FORCE. I love what Rob did in the nineties. I remember buying X FORCE 1 and what I've really loved about the announcement that we are working on the movie is how excited people are by the potential, but also how curious they are like "What's the line up?" What's interesting with X MEN, I mean they have an iconic lineup, so you know who is going to be in that movie, but X FORCE it's like "Who is it going to be?" I love that people are guessing.
Mark Millar: People are going to be dissecting every name as it gets released, so it's will be so cool when you have your five.
Peter Sciretta: So who's in the line up?
[Everyone Laughs]
Peter Sciretta: And GO FAST, what is that?
 Jeff Wadlow:  GO FAST. I'm not writing that, I'm writing X FORCE. GO FAST is a project I'm attached to direct. It's about the boats that take cocaine from Colombia to the Dominican Republic and they travel like a hundred miles per hour. They are invisible to radar and they are filled with three hundred million dollars worth of cocaine and fuel. They basically go for forty-eight hours straight to make the trip and the DEA can't stop them, because they are invisible to radar, because they are moving so fast and are so small. This is true. They brought in a special task force, Foreign Deployed Assisted Support Team, so they call it a "FAST Team" and I'm like "That's too good to be true." They are taking the war on drugs to the source and this is a real organization. They do things like go to Afghanistan and burn down opium fields. They are pretty hardcore, so it's just a fun way to tell an action movie in the Dominican republic with guns and boats. I mean one thing I loved about FAST FIVE is The Rock, right? I'm interested in him and the team he has. I'm kind of over the criminals who have to be convinced to be the good guys again, I'm like "Tell me the story about the good guys" and that's what GO FAST has.