Pete Docter Offers New 'Inside Out' Details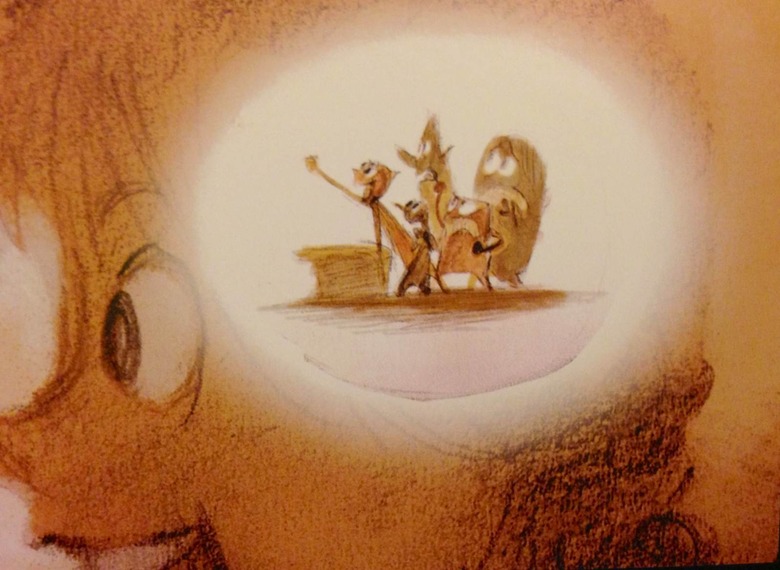 All this talk about the stacked summer of 2015 largely forgets one big movie: Pixar's Inside Out. That's the latest film from the Oscar-winning director of Monsters Inc. and Up, Pete Docter, which takes place inside the mind of an 11-year-old girl. Up until now, that's pretty much all we knew about the film, but in a new interview, the director revealed that it works off multiple story lines and features some very unique looking characters.
Docter said the following when talking to the Hollywood Reporter.
He called the movie "one of the most challenging stories I've ever had to put together" because not only is there a story inside the girl's mind, there's the story outside too. "One story is hard enough," he said. "This is two stories that need to talk to each other."
He also described how the characters inside her mind, which are all based on basic human emotions, will look:
The characters are created with this energy because we are trying to represent what emotions would look like. They are made up of particles that actually move. Instead of being skin and solid, it is a massive collection of energy.
Inside Out is scheduled for release June 19, 2015. That's the same day as Michael Fassbender's Assassin's Creed, and a week before the new Terminator movie. Also, don't forget (like you could) about Star Wars Episode VII, The Avengers: Age of Ultron, Independence Day 2, Pirates of the Caribbean 5, Batman vs. Superman, maybe Jurassic Park IV and more.
Basically, the film will have a lot of competition. However, it's so different there's a good shot it's going to be great counter programming.
We'll likely have more on Inside Out next month at the D23 Expo. Do you have faith in Docter?