Ivan Reitman Clears Up Rumors About 'Ghostbusters 3' And Bill Murray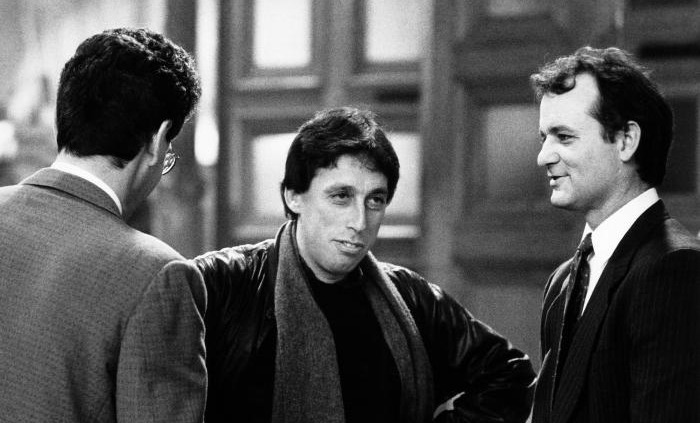 It's been tough to surround hype and rumor with fact when it comes to Ghostbusters 3. Even the stuff straight out of the actors' and producers' mouths are suspect; if everything Dan Aykroyd said was true, we'd probably already be arguing about whether a Ghostbusters 4 could kick off a whole new trilogy.
At a TIFF Bell Lightbox screening of the original Ghostbusters last week, director Ivan Reitman addressed some of the rumors that have long plagued the project. Namely, the stuff about Bill Murray. And while, unlike Aykroyd, he doesn't commit to any firm timeline on the movie, he does promise that "real progress is being made." Hit the jump to see what he had to say.
Bill Murray has never actually read anything. He may have read ten pages at some point, but he's never read a script. But he's never been interested, either. That part is true. It wasn't Ghostbusters in particular, it's just, he's been carrying on his life in a different way, in terms of the kind of parts that he's wanted to pursue. I mean, he's a really brilliant actor, comedian, personality. I've worked with him now five times, and I would love to work with him again. I'd hope that he could be in this film. He could be, he might not be, I really don't know.
Reitman sounds more optimistic about the project as a whole, but it doesn't appear to be anywhere near ready for cameras to roll.
[I]f we can find a way to make a film that's somewhat as magical as [Ghostbusters] finally turned out to be, then it's worth making. If we can't, then we probably won't do it. And I think that's really what's been taking so damn long. We had a couple of scripts that were quite good, that we just didn't think quite had it. And one of them was particularly centric to Bill, and we just couldn't get him to read it. And so that one didn't get made, even though it was pretty damn good. So we've been thinking of alternatives, and we're actually making some real progress, and we'll see what happens. That's the most honest answer I can think of.
Murray's refusal to star in Ghostbusters 3 has actually been one of the more consistent elements in the recent Ghostbusters 3 talk. It doesn't seem like that's changed, even if Reitman and Aykroyd are still insisting that they'd love to have him in it.
But now that everyone's (more or less) resigned themselves to making a Ghostbusters movie without Murray, it seems that the movie really is in active development. Seeing as there's still no script in place, though, Aykroyd's earlier comments about the plot and the 2014 shooting schedule were probably just as premature as we'd suspected.
Watch Reitman's comments in full below: