Watch The Full 'X-Men Days Of Future Past' Comic-Con 2013 Panel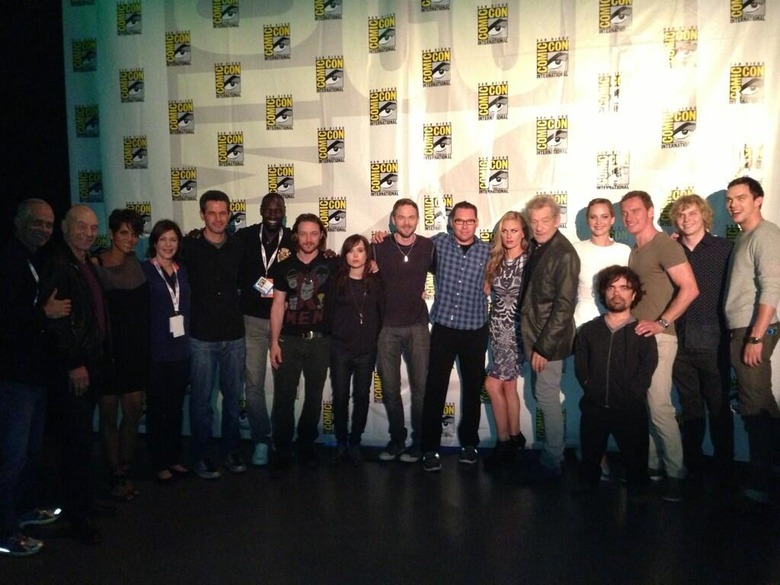 This past Saturday in Comic-Con's Hall H will go down in history as one of the best days ever at the Con. We found out about a Superman/Batman movie, saw footage from Godzilla, a teaser for Warcraft, footage from every single upcoming Marvel movie and so much more.
One of the major highlights was director Bryan Singer parading out the entire cast of his 2014 sequel, X-Men: Days of Future Past. We're talking about a murderer's row of Oscar winners, legends, and A-listers including Patrick Stewart, Halle Berry, James McAvoy, Ellen Page, Michael Fassbender, Ian McKellen, Jennifer Lawrence and Peter Dinklage. We've already written about what happened and talked about the footage but now, thanks to the magic of the internet, you can watch the whole thing yourself.
Here's the full panel thanks to Emergency Awesome. It starts with a presentation of The Wolverine then goes into Future Past around 16 minutes in.