First Footage From 'Guardians Of The Galaxy' Screened [Comic Con 2013]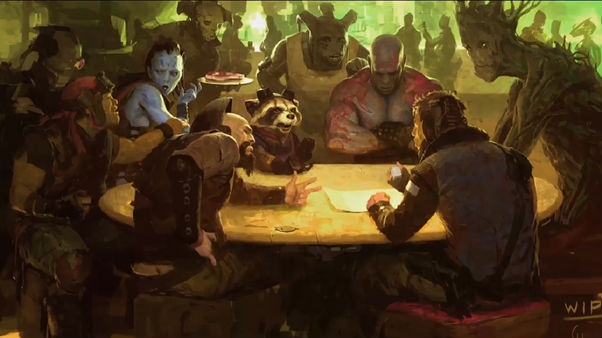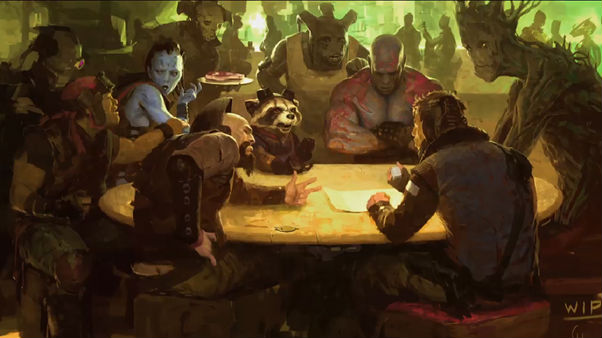 One year after Guardians of the Galaxy was officially announced at Comic-Con, the Guardians of the Galaxy cast and crew descended upon Hall H with the first footage from the new movie. Guardians is in Day 13 or 14 of shooting in London, but the team took the day off to fly into San Diego for Comic-Con. They were rewarded with an enthusiastic reception.
Director James Gunn and stars Michael Rooker, Karen Gillan, Djimon Hounsou, Lee Pace, Benicio del Toro, Dave Bautista, Zoe Saldana, and Chris Pratt were at the panel to present the reel, as well as to dish out a few spare details about their characters. Hit the jump to get the details.
Oddly, no comment was made on whom Rooker was playing. Additionally, the reel revealed that Peter Serafinowicz would be in the film playing an associate of John C. Reilly's, but his character was not named either. Hounsou, on the other hand, let slip a telling detail about his character. "He's a great ally to Ronan and Thanos," he said of Korath.
The reveal that Gillan would play Nebula permanently put to rest the earlier rumors that she'd play Angela. In the comics, Nebula is feared across the universe for her ruthless piracy. We didn't get to see how Gillan would look as Nebula, but we do know that the character is supposed to be bald — and during the panel, Gillan pulled off her red wig to show that she'd shaved her head for the part. Check out the picture below: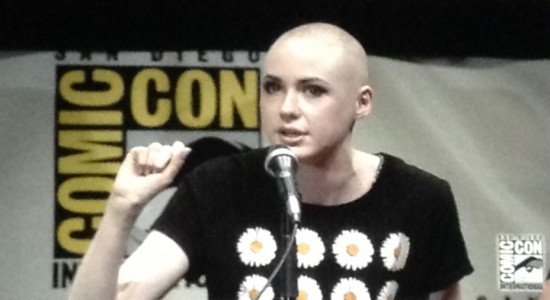 If few of the Guardians' names ring a bell for you, don't worry. They're a pretty obscure bunch compared to, say, The Avengers, and Marvel not only knows that, they're having fun with it. The first reel made that joke multiple times.
We first see Star-Lord holding a glowing orb of light in a mystical-looking hallway, whereupon a group of warriors, including Korath, confront him with their weapons. It's at that point that Star-Lord's unique personality begins to show itself.
"Cool man, no problem," he says defensively. He introduces himself as "Star-Lord," to which Korath replies, "Who?" Star-Lord's response: "Star-Lord? Legendary outlaw?... Forget it."
We then see Rhomann Dey (Reilly) rattling off information about the team, who've just been captured, to a colleague, played by Peter Serafinowicz. Appearing, in order, are Drax, Gamora, Rocket Raccoon, and Groot ("described as houseplant / muscle"). Last but not least is Peter Quill, who takes the opportunity to sass Dey and flip him off. Upon being informed that Quill also goes by Star-Lord, Dey asks, "Who calls him that?" "Himself, mostly" is the response he gets.
A montage of the Guardians in action ensues, including CG shots of Rocket Raccoon and Groot getting badass. At the end, Serafinowicz sums up the group: "They call themselves the Guardians," he says. "What a bunch of a**holes," Dey responds.