'Chronicle' Sequel Loses Writer Max Landis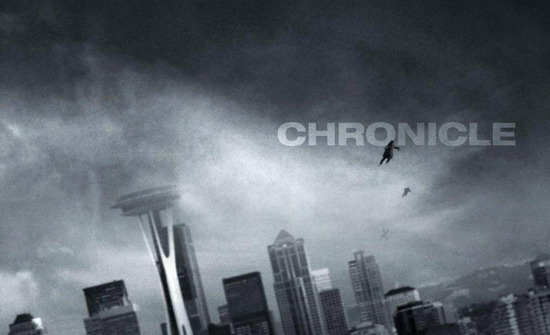 Chronicle turned out to be a surprise smash hit, making $126 million worldwide — not bad at all when the film only cost $12 million to begin with. A sequel seemed like the obvious next step, and indeed Fox has one in the works. The bad news, however, is that it's moving forward without its original director or writer.
Max Landis, who scripted the first film, was hired to write the sequel all the way back in March 2012, just a few weeks after Chronicle opened. But he's hit some trouble along the way, and now he reveals he's off the project entirely. Hit the jump to read his comments.
He continued:
Ultimately, I'm just very grateful to Fox for making a film as close to my original script as Chronicle was. For making the film at all. So yeah it's sad that as of right now I'm not involved in the sequel, and don't know what it's about even, but ultimately I can't complain. [...] Chronicle 2 is still probably happening, just not with my involvement as of now. It's a bummer, but there are no real hard feelings. They hired new writers on it. I'm sure they'll announce soon. Just hope this answers the questions I've been getting everyday.
Last fall, Landis' father, filmmaker John Landis, told press that his son's script hadn't been well received at Fox. "[T]he studio read it and said, 'We want 'Chronicle' again!'" he said. "And he said, 'No, this is the sequel, it's the evolution, and they said 'No, we want that movie again!'" Landis (Max) followed up by saying "it was not his place to say that" and insisting that Fox liked his script. Apparently, though, they didn't like it enough.
Still, there's no reason to weep for Landis.
As a screenwriter, I've been incredibly lucky so far. And hell, I start directing my first feature on Monday, so it's like...I don't know. The truth is, when you're successful as a screenwriter, you have to just take everything in stride. That's like more than half the job.
Landis' first directorial effort will be Me Him Her, a quarterlife crisis comedy described as "Reality Bites on acid." He's also worked on the scripts for Good Time Gang and Paul McGuigan's Frankenstein. The fact that he's no longer working on Chronicle is disappointing, but Landis seems like he's bouncing back just fine.