David Fincher's '20,000 Leagues' Is Dead; 'Dragon Tattoo' Sequel Gets New Writer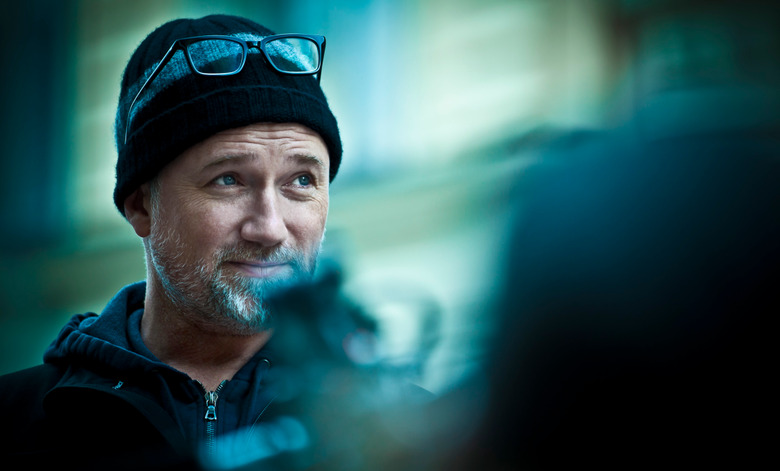 The recent flurry of activity surrounding Gone Girl seems like a pretty good indication of where David Fincher's attention is focused right now. But that leaves the question of what's going on with all those other projects he had brewing as his possible follow-up to 2011's The Girl With the Dragon Tattoo.
That includes the sequel to The Girl With the Dragon Tattoo, titled The Girl Who Played With Fire, as well as Disney's long-gestating 20,000 Leagues Under the Sea. Well, as it turns out, the good news is that the former isn't dead, or at least not entirely. The bad news is that the latter is. Hit the jump for details.
The major problems seems to have been the casting. Once Brad Pitt passed, Fincher and Disney couldn't agree on a star. Daniel Craig, Matt Damon, Channing Tatum, and Chris Hemsworth were among the names being floated, but none of them worked out.
Similarly, The Girl Who Played With Fire has also been developing for quite some time but still isn't ready to go. Fortunately, though, this one could come to a happier end. The Playlist's sources reveal that Sony has hired Andrew Kevin Walker, who worked with Fincher on 20,000 Leagues, to rewrite the script originally penned by Steve Zaillian.
However, that doesn't solve the problem of timing. Both Fincher and Craig will be very busy in the near future, so the options for Sony right now are to either wait a long time for both of their schedules to clear up, or to go ahead with a different director.
's recent report on Gone Girl casting suggests they've chosen the latter; according to the trade, the odds of Fincher directing the Dragon Tattoo sequel are "all but dead."