Kristen Wiig's 'Welcome To Me' Gets Tim Robbins, Linda Cardellini And Jennifer Jason Leigh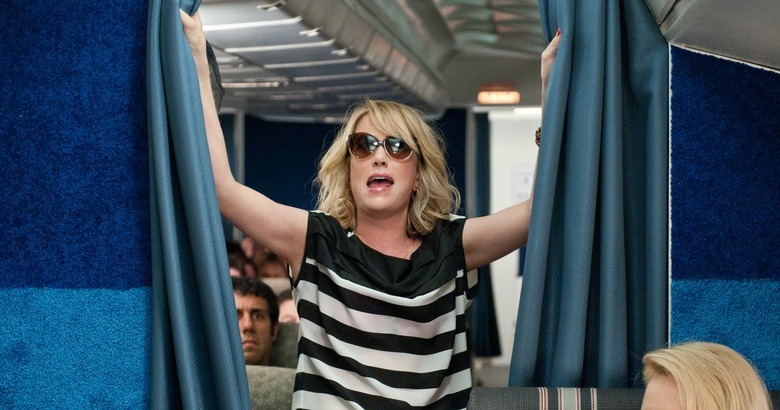 Produced by Will Ferrell and Adam McKay, Welcome to Me features Kristen Wiig as a lady with multiple personalities. She then wins the lottery and spends the money on a TV show that's about herself. It's written by Eliot Laurence, directed by Shira Piven and starts production in August. Three actors were just added to the group, all of which add to the layered feel of the comedic drama. They are Tim Robbins, Linda Cardellini and Jennifer Jason Leigh. Read the full press release below.
Here's the full press release:
Linda Cardellini, Jennifer Jason Leigh, and Tim Robbins will co-star with Kristen Wiig in the upcoming WELCOME TO ME produced by Gary Sanchez Productions and Bron Studios, it was announced today.
Directing is Shira Piven (Fully Loaded), from a screenplay by Eliot Laurence. The dramatic comedy is produced by Aaron L. Gilbert and Marina Grasic with Margot Hand as co-producer on behalf of BRON Studios. For Gary Sanchez Productions, Will Ferrell, Adam McKay and Jessica Elbaum are producers, with Robyn Wholey as executive producer. Kristen Wiig is also a producer. WELCOME TO ME will begin production in California in August. Allison Jones is the casting director.
WELCOME TO ME tells the story of Alice (Wiig) who suffers from dissociative personality disorder and wins the lottery only to decide to spend her money on a cable access talk show about herself. The show reflects her larger-than-life personality and absolute obsession with wanting to be famous, even if it means alienating her friends and family in the process.
Linda Cardellini most recently appeared on Mad Men. Jennifer Jason Leigh will next be seen in The Spectacular Now and Kill Your Darlings.  Oscar winner Tim Robbins will next be seen in Thanks for Sharing.