First Look: Sean Penn Becomes An Action Star In Pierre Morel's 'The Gunman'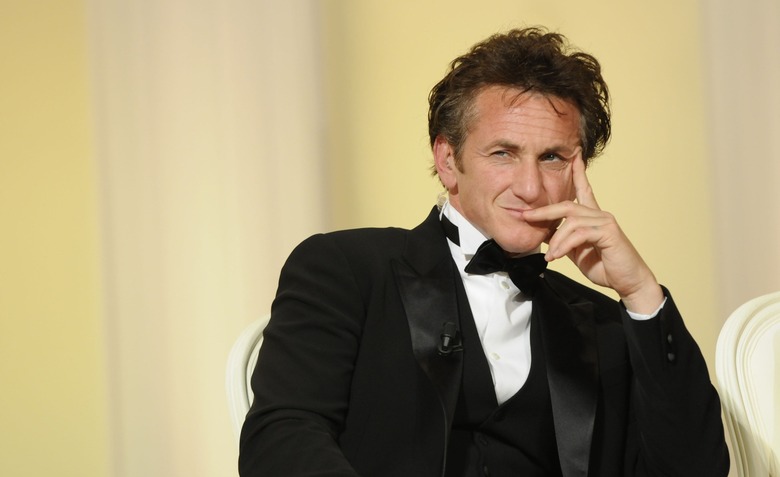 Aging action stars are a pretty common sight nowadays, whether it's Liam Neeson in Taken, Sylvester Stallone and Arnold Schwarzenegger in The Expendables, or Bruce Willis in everything. But Sean Penn? Who'd have thought?
Though the actor's never demonstrated much interest in heading up his own action franchise, he's set to do just that with Pierre Morel's The Gunman. Penn stars as a soldier trying to escape his violent past — a process which, naturally, involves still more violence. Get the first glimpse at his beefed-up, gun-toting character after the jump.
Adapted from a novel by leftist author Jean-Patrick Manchette, The Gunman attempts to take a more thoughtful approach to action. While Penn hasn't done much work in that particular genre, "I don't separate this in my mind from anything else I have done," he says. "It's a very human story that deals with the same things exploited in action films, like warfare."
At the center of the story is Penn's Jim Terrier, an former soldier and military contractor who now lives a peaceful life working for a non-governmental organization in the Congo. Eventually, however, he discovers that leaving behind his old life may not be as simple as he'd hoped.
The first photo shows a tough, rumpled-looking Penn with a big gun and a short sleeved shirt — the better to show off his other big guns. (Sorry.)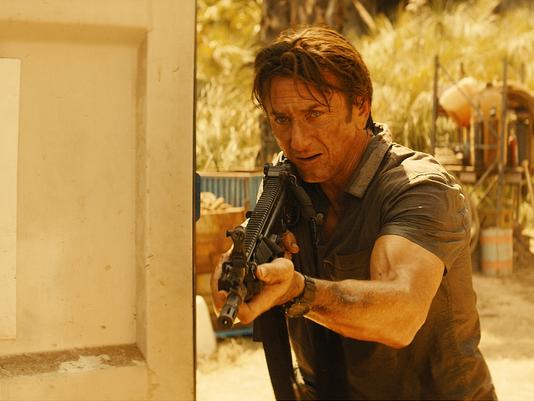 In addition to Penn, the cast includes Jasmine Trinca as Terrier's lady love, Javier Bardem as her husband (uh-oh), Idris Elba as a mysterious operative, Ray Winstone as Terrier's mentor, and Mark Rylance as one of Terrier's enemies. The Gunman is currently shooting in Europe. No release date has been set.