Robert Downey Jr. Could Play Both Leads In Ben Stiller's 'Pinocchio'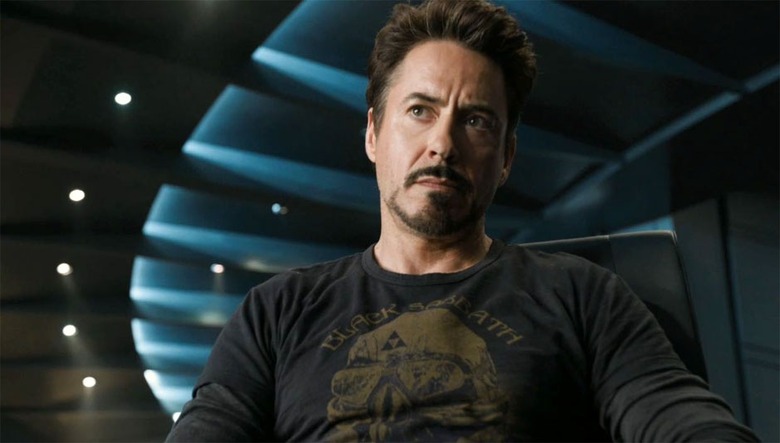 There's still no official word on the potential live action retelling of Pinocchio, but there might be a new wrinkle to the story. To recap, the Warner Bros. project was originally going to be directed by Tim Burton with Robert Downey Jr. set to play wood carver Gepetto. Kick-Ass writer Jane Goldman was hired to rewrite a script by Bryan Fuller and then Burton dropped out. Downey, who viewed this as a real passion project, suggested his Tropic Thunder director Ben Stiller to helm the project and then we heard Stiller was actually in talks. Since then, we haven't heard anything.
The latest news on the film relates directly to the star. It seems that not only will Downey play Gepetto, he may be playing Pinocchio too.
Bleeding Cool first reported this rumored update on the project. The details are scarce but one is that Gepetto will be considerably younger than the version we're used to seeing in the Disney film. Meaning no old-age make up for Downey. Second, while the actor is likely to play Pinocchio, there's no word if the performance will be motion capture or just voiceover. That decision will likely depend on whatever budget is eventually approved.
I wouldn't expect any official greenlight on Pinocchio until Stiller's upcoming film, The Secret Life of Walter Mitty, is completed. He not only directs but stars in the remake, which is out this Christmas. After a brief reel at CinemaCon in the Spring, there's already Oscar buzz for the movie. That would add another two months of publicity and insanity to Stiller's schedule. Plus, Downey has to shoot The Avengers 2 in early 2014. So maybe, if everything works out, this would get in front of cameras next Summer.
Do you like the idea of Stiller directing Downey in both roles?