Johnny Depp Nears 'Alice In Wonderland 2' Deal, Moves Production Company To Disney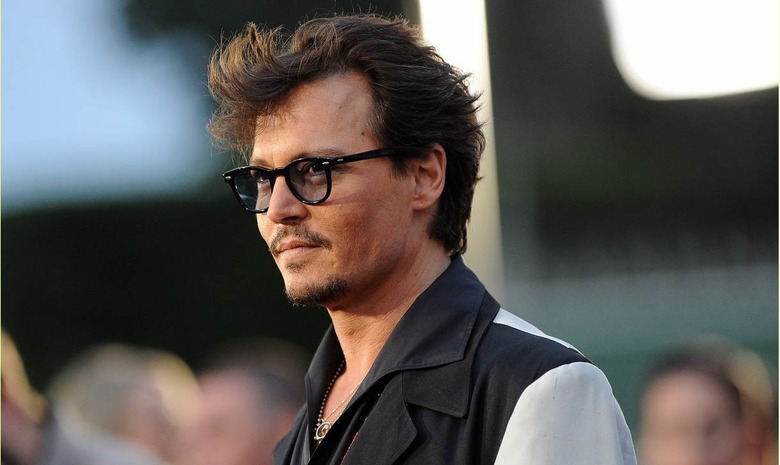 The Lone Ranger flopped so hard last weekend that it had pundits wondering whether Johnny Depp's star was, at long last, on the decline. But despite the $150 million it stands to lose on that film, the folks at Disney haven't lost faith in him. In fact, they're eager to take their relationship with him to the next level.
Depp's production company Infinitum Nihil has closed a first-look deal with the Mouse House, after years set up at Warner Bros. In addition, Depp's just about set to reprise his role as the Mad Hatter for the Alice in Wonderland sequel, currently titled Into the Looking Glass. More details after the jump.
That project likely won't excite those who've grown tired of Depp's makeup-heavy shtick. But the first one earned over $1 billion worldwide, so there shouldn't be any shortage of people happy to see him step back into that particular role.
As for the other deal, Variety reports that Infinitum Nihil actually signed the agreement months ago, but are only announcing it now. (No doubt the timing of that news has to do with the bad buzz surrounding Depp and Disney after The Lone Ranger.) The production company's contract with Warner Bros. expired months ago, and former WB exec turned Disney chairman Alan Horn helped bring Depp over to his new studio.
Aside from The Lone Ranger, Disney and Depp have partnered on the lucrative Pirates of the Caribbean franchise, and are working together now on the fairy tale musical Into the Woods. Outside of the Mouse House, Depp's upcoming gigs include Wally Pfister's Transcendence and David Koepp's Mortdecai.