Sharlto Copley To Star In 'Hardcore' From POV Short Film Director Ilya Naishuller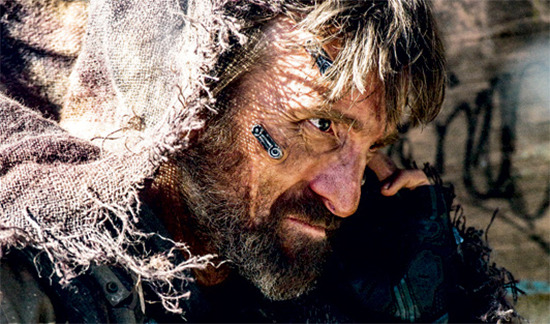 Because you're on the internet, and specifically reading /Film, there's a very good chance you've seen the last two short films by Ilya Naishuller, even if you don't know his name. The Russian filmmaker has done two action-heavy POV shorts that took the online world bu storm: they were dubbed Insane Office Escape and a sequel, both of which are embedded below. (The shorts are videos for the songs 'The Stampede' and 'Bad Motherf***er' by the band Biting Elbows, of which Naishuller is a member.)
Naturally, producers came calling, and now Naishuller has a feature deal. The main producer was Timur Bekmambetov; the movie is called Hardcore and the man to lead it is Sharlto Copley. The film will be shot with the same crew Naishuller used on the two shorts (albeit with the addition of a good many more people) and will be entirely POV. More details are below.
We don't know much about the story in this one, but the announcement from The Wrap says "the stylized action movie will feature sci-fi elements and find Copley killing a lot of bad guys to save a damsel in distress."
The director gave a bit more info to CHUD, saying,
[The film is] a fine balance between action and story, and allows Sharlto –of whom I've been a big fan since District 9– to really go nuts. I don't want to spoil anything, but his performance of the Jimmy character is sure to be very entertaining...While 'Hardcore' will feature a tremendous amount of breathtaking stuntwork, I will keep the amount of CGI to a minimum, sticking to our path of 'blood, sweat and tears' that has so far served me well.
Here are the two shorts/music videos: