'The Wolverine' Clip: See The Bullet Train Sequence Early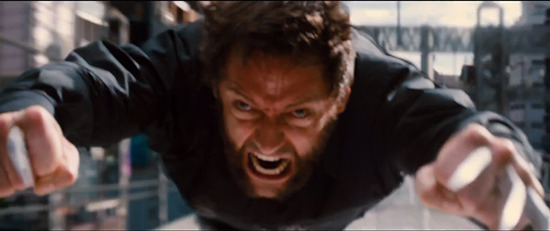 Footage from James Mangold's The Wolverine has been slightly confounding as it isn't quite what some people expected — or hoped — to see. Fans have known the film is based on Chris Claremont and Frank Miller's early mini-series featuring Wolverine, published as he was on the cusp of becoming Marvel's biggest character. Set in Japan, the story is a dark tale of vengeance, redemption, and love, which leads to certain assumptions.
The footage is more glossy and colorful than that story origin might suggest. But this is a studio summer film that has to be sold to as many people as possible. It can't be that weird. And so there's a fight scene on a bullet train — one of many additions to the story, and one of the big ones that looks least like the original source story.
Now Fox has released a big chunk of that fight scene online, so you can get a taste of how it plays out.
By releasing this scene online, is Fox saying that it isn't close to being the most significant action scene in the film? That's sometimes the case with clip releases. There could also be the hope that, by showing this now, Fox could show people that the scene works in a way they hadn't expected. So have a look, if you want to be prepared for the film a bit early.
The Wolverine opens on July 26. Famke Janssen, Will Yun Lee, Brian Tee, Svetlana Khodchenkova, Hiroyuki Sanada, Rila Fukushima, Tao Okamoto, and Hal Yamanouchi also appear in the movie.
The Wolverine, starring Hugh Jackman as the iconic X-Men character, takes Wolverine to modern day Japan where he is vulnerable for the first time and pushed to his physical and emotional limits.