Jonathan Liebesman's 'Teenage Mutant Ninja Turtles' Alters Shredder's Origins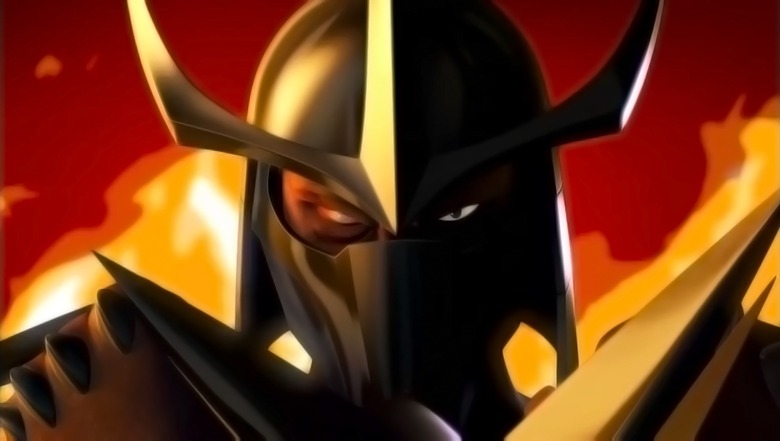 Last week's confirmation that William Fichtner would play Shredder in Jonathan Liebesman's Teenage Mutant Ninja Turtles reboot didn't come as much of a shock. His role was described in the initial casting report as an "iconic" one from the Turtles universe, and aside from the Turtles themselves, they don't get much more iconic than Shredder.
But it did raise some eyebrows. Shredder has always been a Japanese man, and Fichtner, talented as he is, is not that. Surprise surprise, it turns out Liebesman made Fichtner fit by altering the classic character. Hit the jump to learn more about the new version.
The site notes that the name was a little tough to make out, so it's possible "Eric Sachs" isn't exactly the correct spelling or pronunciation. But it's a safe assumption that the new name is meant to be a Westernization of Oroku Saki, which is Shredder's real name in the original comics, the TV shows, and movies.
Shredder has not always been played by Asians. He was voiced by James Avery (Uncle Phil from Fresh Prince) in the '80s cartoon, and is currently being voiced by Kevin Michael Richardson on the Nickelodeon animated series. Even so, the character has always been portrayed as Japanese. In the live-action films from the early '90s, he was played by two different Asian actors, James Saito and François Chau.
Add in the fact that Splinter, also supposed to be Japanese, is being played by a white guy (Danny Woodburn), and we're facing the disappointing fact that a franchise with two well-known, well-loved Japanese characters won't involve any Asian actors in major roles at all.
But changing things around seems to be Liebesman's M.O. Fichtner expressed his excitement about the changes Liebesman and producer Michael Bay have made.
There is a whole interesting dynamic that happens in the world of Turtles and all I can really say about it at this point while working on it is that the Turtle film, it's not like anything that I remember about the Turtles before. I feel like this Michael Bay-produced movie is just gonna really be something else. I'm pretty excited.
Teenage Mutant Ninja Turtles opens June 6. Alan Ritchson, Noel Fisher, Jeremy Howard, and Pete Ploszek play the Turtles. Megan Fox, Will Arnett, and Whoopi Goldberg also star.