James Franco To Direct 'The Sound And The Fury', Wants Jon Hamm And Dave Franco To Star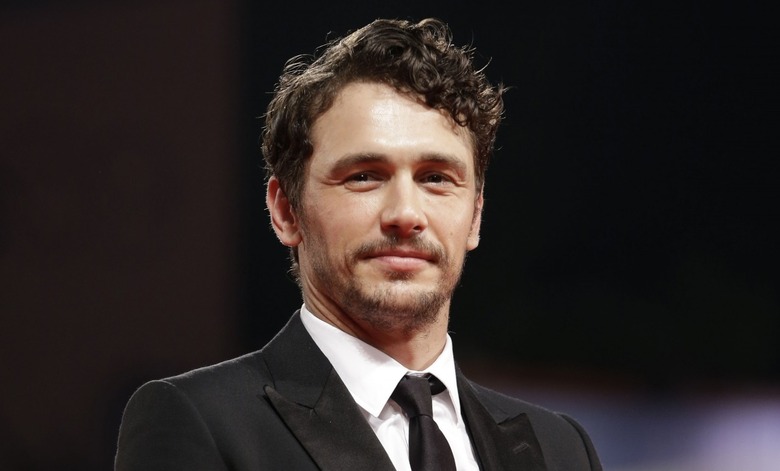 James Franco certainly couldn't be faulted for lacking in ambition. His most recent directorial effort was an adaptation of William Faulkner's As I Lay Dying, a revered American classic with an experimental structure that doesn't easily lend itself to cinematic translation.
Now, for his next move, he plans to double down on the Faulkner by directing a film based on another of his works, The Sound and the Fury. Franco will star once again, and he hopes to get Jon Hamm, Danny McBride, and little brother Dave Franco to join him. Get the details after the jump.
Franco has not confirmed which character he would play. He did reveal to the LA Times, however, that he wants Hamm, who starred with Franco in Howl, to play patriarch Mr. Compson. That's provided the Mad Men star can make the schedule work.
In addition, Franco plans to cast his brother Dave Franco as intelligent but tormented Quentin Compson, and Danny McBride in an unspecified role. McBride had a supporting part in Franco's As I Lay Dying, and the two have previously co-starred in Pineapple Express, Your Highness, and this summer's This Is the End.
Franco's As I Lay Dying received a mixed reception at Cannes. Critics uniformly acknowledged the difficulty of adapting Faulkner for cinema, and most gave Franco credit for even trying, but the responses to the film itself were all across the board. THR praised it as "startlingly effective," while Film School Rejects gave it a withering D-.
But on the whole, it's been a pretty good year for Franco. Both Oz The Great and Powerful and This Is the End were hits. He's set to star in Wim Wenders's Everything Will Be Fine, which shoots this summer, and will produce three films by up-and-comers based on his short story collection Palo Alto. The Sound and the Fury will shoot this fall or later.