'Elysium' Trailer: Can Matt Damon Save Everyone On A Blasted Earth?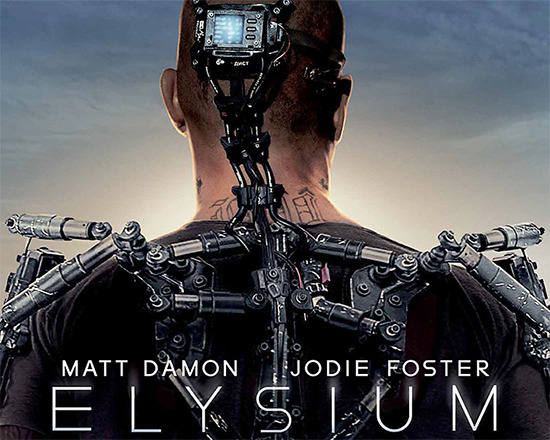 We've seen most of the big summer fare for 2013, with Pacific Rim and The Wolverine as two of the last big forces yet to be deployed by studios. But then there's Neill Blomkamp's second film, Elysium, which hits in August. The sci-fi picture stars Matt Damon as a guy who has just five days to live, who attempts to gain access to an orbital colony for the rich, where health care is more advanced than what can be found on the squalid Earth below.
Blomkamp makes films that look big, but his first, District 9, had more bite and backbone than is typical for a studio summer tentpole. There's reason, from what we've seen so far, to expect the same from Elysium. If the long trailer Sony recently released seemed like more than you wanted to see, here's a shortened version. It gets the same general idea across, only without lingering on some of the details.
Here's s supplementary TV spot:
Elysium opens August 9.
In the year 2159, two classes of people exist: the very wealthy, who live on a pristine man-made space station called Elysium, and the rest, who live on an overpopulated, ruined Earth. The people of Earth are desperate to escape the planet's crime and poverty, and they critically need the state-of-the-art medical care available on Elysium – but some in Elysium will stop at nothing to enforce anti-immigration laws and preserve their citizens' luxurious lifestyle. The only man with the chance bring equality to these worlds is Max, an ordinary guy in desperate need to get to Elysium. With his life hanging in the balance, he reluctantly takes on a dangerous mission – one that pits him against Elysium's Secretary Delacourt and her hard-line forces – but if he succeeds, he could save not only his own life, but millions of people on Earth as well.