'Cabin In The Woods' Maze Coming To Universal Orlando This Fall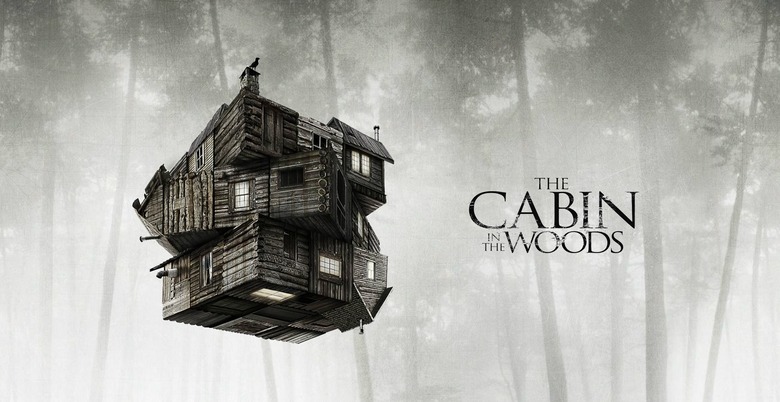 The characters of Cabin in the Woods would've done anything to get out of the titular house of horrors, but Universal Orlando hopes that fans of Cabin in the Woods will be equally eager to get in. The theme park has announced a maze based on the movie, which will open this fall for Halloween Horror Nights 23 celebration. Hit the jump for the details.
Universal Orlando Entertainment Team member Michael Aiello told to Zap2It that the maze would recreate several scenes from the movie.
We are building the cabin completely. You're going to walk through a forest to get there. You're going into the cabin. You're going to go into the cube cells. We're literally taking everything we can in the film and giving you a kind of best-of montage of the film with this kind of linking story.
That includes the very wide array of monsters seen in the movie, who'll be played mostly by "scare actors" rather than animatronics. The latter can be pretty creepy, but I'm betting trained actors will be even spookier.
In the maze, we've got many that were in the forefront of a lot of the scenes — the ballerina, the Sugarplum Fairy, the Hell Lord — but also too there are a couple rooms where we're kind of featuring some of the creatures that were just on the screens in the control room of movie.
Confirmed among them will be Hadley's favorite creature. "You're going to be in the control room when merman attacks," Aiello said.
Visitors will play the part of new Facility employees. Before entering the maze, they'll brush up on the mythology through videos playing in the queue. Once inside, they'll relive some of the film's most memorable scenes "from a different perspective."
Meanwhile, the attraction will also introduce a new storyline that runs parallel to the original movie. Goddard, Aiello, and others are still writing the script, but Aiello teased the possibility of introducing fresh faces from other Universal Orlando events.
"[I]n the finale we've got a couple characters that could open up from Halloweens past, our own events, because we were granted amazing permission to be able to include some of our lineage into 'Cabin's' lineage," he said. The Ancient Ones, however, may not make the cut. "The gods were very expensive to try and get to perform for us," Aiello joked.
The Cabin in the Woods maze will be at Universal Orlando (not Hollywood or any other location) during Halloween Horror Nights 23, which runs on select evenings from September 20 through November 2. Buy your tickets here.