Trivia: Seth Rogen And Evan Goldberg "Constantly" Offered 'Uncharted' Movie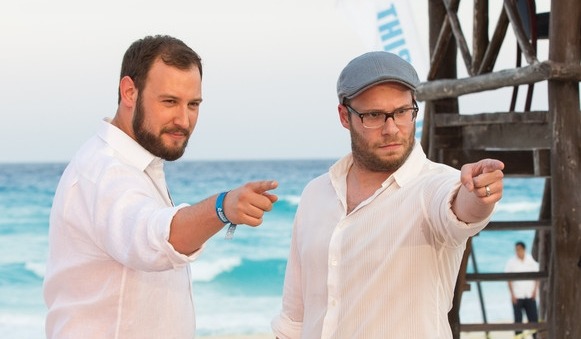 As writers, Seth Rogen and Evan Goldberg have worked almost exclusively in comedy, from their days collaborating on Da Ali G Show to their new directorial effort This Is the End. But at least one person is hoping they'll branch out.
Rogen revealed in an interview that Naughty Dog, the developer behind the Uncharted series, have repeatedly asked the pair to script the movie adaptation. However, they've always turned it down, and don't sound much interested in it now, either. Find out why after the jump.
Though the duo profess to be big fans of the games, Goldberg explained that they've always turned down the gig because they can't come up with the right approach. "It's just going to be Indiana Jones," he said. "If we could figure out a way to make it not Indiana Jones, it'd be awesome."
Goldberg and Rogen certainly aren't the obvious picks to write Uncharted, but then again it's not like anyone else has had much luck bringing the project to fruition. Kyle Ward, Thomas Dean Donnelly, and Joshua Oppenheimer are among the writers who've worked on various incarnations since the project first entered development in 2007.
David O. Russell got close to making the movie around 2010, but he abruptly quit over creative differences. (Which may have been for the best, since fans were irate that his proposed plot bore little resemblance to the game.) Neil Burger attached himself after that, but wound up leaving too. National Treasure scribes Marianne and Cormac Wibberley were brought on to do rewrites last year, but we've heard very little about the project since then.
Discuss: Just so we're clear, Goldberg and Rogen aren't writing Uncharted. But on a purely theoretical level, do you think the idea is crazy, or so crazy it just might work?