Warner Bros. Wants To Keep Playing With Legos, Making 'Ninjago' Movie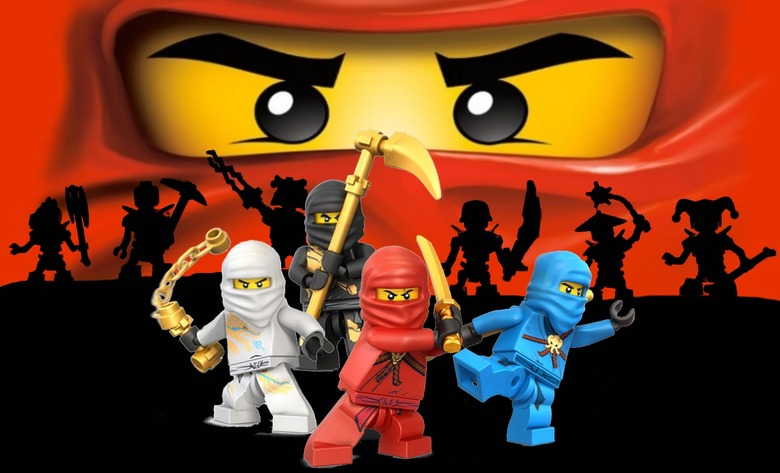 We were thoroughly impressed by the first full-length trailer for Phil Lord and Chris Miller's The Lego Movie, revealed earlier this month. Warner Bros. has presumably seen more of the film than we have, but they clearly like what they've seen so far. So much so, they want to keep playing with those little plastic minifigs on the big screen.
The studio has put into development Ninjago, based on the popular toy line from Lego. Brothers Dan and Kevin Hageman, who wrote Cartoon Network's animated adaptation of the property, will pen the screenplay. Get the details after the jump.
Lego first debuted its Ninjago: Masters of Spinjitsu line in 2011, borrowing elements from the Lego Ninja line first introduced in 1998. Since its launch, Ninjago has proved popular enough, particularly with young boys, to inspire a board game and a Nintendo DS game.
But the best known adaptation of the toys is probably the TV series. The show is set in the fictional land of Ninjago, which combines Chinese and Japanese cultural influences as well as supernatural beings like dragons and mystical snakes. It's not clear how much of that will carry over into the movie, however. According to THR, the new film will take a different direction with the premise.
In addition to writing the Ninjago series, the Hageman brothers have received story credits on Hotel Transylvania, which has a sequel in the works at Sony, and The Lego Movie.
In fact, the Ninjago movie will feature much of the same team from The Lego Movie. Lord and Miller won't direct, but they will produce. Warner Bros.' Dan Lin and Roy Lee and Lego's Jill Wilfert, all of whom worked on The Lego Movie, will also return. The search for a director is already underway, and the studio is expected to attach one shortly.
The Lego Movie opens February 7.