'Prisoners' Trailer: Hugh Jackman Takes Extreme Measures To Find His Missing Daughter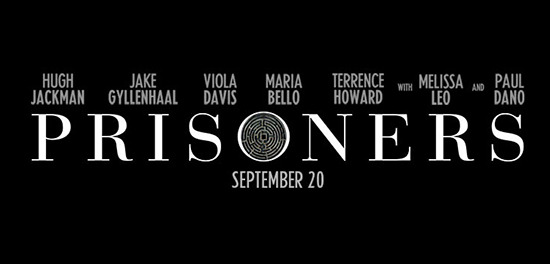 Summer only officially started a few days ago, but for those who don't want a long procession of super-powered tentpoles, summer movie fatigue is here in full force. If you're in that crowd the fall festival season may seem like a great promise on the horizon, and one of the first films in that season is Denis Villeneuve's Prisoners. The story follows a family (Hugh Jackman and Maria Bello) whose daughter is kidnapped; Terrance Howard and Viola Davis play another couple whose child is also missing. Melissa Leo, Paul Dano, and Jake Gyllenhaal factor in to the plot, too.
We just saw one fairly heavy trailer for the film a few weeks ago, but now there is already a second. Like the first look at the movie, this positions Prisoners as a tense and very promising fall entry. 
Prisoners opens on September 20. Apple has the trailer.
Keller Dover is facing every parent's worst nightmare. His 6-year-old daughter and her young friend are missing, and as minutes turn to hours, panic sets in. The only lead is a dilapidated RV that had been parked on their street. Heading the investigation, Detective Loki arrests its driver, but a lack of evidence forces the only suspect's release. Knowing his child's life is at stake, the frantic Dover decides he has no choice but to take matters into his own hands. The desperate father will do whatever it takes to find the girls, but in doing so, may lose himself, begging the question: When do you cross the line between seeking justice and becoming a vigilante?