Peter Jackson Details Additions In 'The Hobbit: An Unexpected Journey' Extended Edition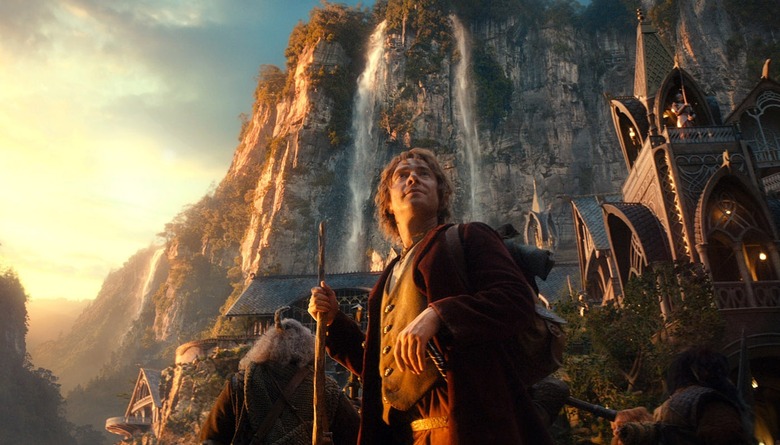 One of the few complains fans didn't have with Peter Jackson's first Hobbit film, An Unexpected Journey, was "it's too short." Clocking in at about 2 hours and 50 minutes, it felt like the story of Bilbo Baggins (Martin Freeman) joining a group of dwarves on a journey to the Lonely Mountain barely even began by the time the credits rolled. To be fair though, fans probably said the same thing after Jackson's first Middle-Earth film, The Fellowship of the Ring. Yet when Jackson revealed the Extended Edition of that film on DVD, the added time enhanced the drama and character in many ways.
Jackson and his team are currently finishing the second film, The Desolation of Smaug, as well as the Extended Edition of An Unexpected Journey. Empire Magazine has some quotes about what exactly has been added to the first film. Will it enhance the film or just make it feel longer?
Here are the quotes from Jackson, as well as from co-writers Philippa Boyens and Fran Walsh, about what's being added. Thanks to Empire.
"You are going to get some serious Dwarvish disrespect of the elves at Rivendell." – Peter Jackson
"You are going to get more of Hobbiton. We always wanted to wend our way through Hobbiton, but in the end Bilbo has to run out of the door." - Philippa Boyens
"You are going to get more Goblin Town, and the Great Goblin singing his song. It is a great song, but it was just another delay in terms of moving the story along."  - Fran Walsh
"We are putting things in the extended cut that are going to play straight into the second film like this character Girion, who is defending [the city of] Dale using black arrows against Smaug. And the black arrows play a part in an ongoing story, for they are the one thing that can pierce the dragon's hide."  - Jackson
"There are also issues with [king of the elves] Thranduil (Lee Pace). We get some of the reason why he and the dwarves had a falling out – to do with these white gems..." – Jackson
While there's no official release date, if The Hobbit follows the pattern of The Lord of the Rings, the Extended Edition Blu-ray will be out a few weeks before the next film. The Hobbit: The Desolation of Smaug is out December 13. Are you going to check out the Extended Edition before seeing the new movie?