'Fifty Shades Of Grey' Gets Summer 2014 Release Date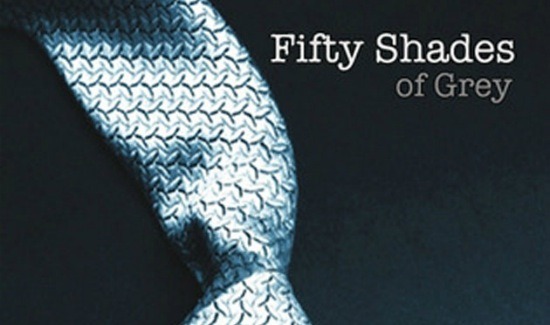 Briefly: The hottest book of 2011 and 2012 (hot in more ways than one) will be steaming up screens next summer. Producer Dana Brunetti revealed Fifty Shades of Grey, directed by Sam Taylor-Johnson and based on the erotic novel by E.L. James, will be released August 1, 2014. That means it opens against the Marvel movie Guardians of the Galaxy.
No word on casting yet, but expect some announcements soon. Read the full press release below.
The global release of Fifty Shades of Grey will start in North America on Friday, August 1st, 2014 with opening dates around the world to be announced. The Focus Features domestic theatrical release will be in theaters nationwide. Universal Pictures International is releasing the movie in the rest of the world.
Sam Taylor-Johnson is directing the highly anticipated film adaptation of E L James' #1 bestselling book. Fifty Shades of Grey has been adapted into a screenplay by Kelly Marcel. Michael De Luca and Dana Brunetti are producing the movie version alongside Ms. James.
Universal Pictures and Focus Features acquired the rights to the three books in the "Fifty Shades of Grey" trilogy in March 2012. Focus Features will market and distribute the first film in partnership with Universal. Fifty Shades of Greyhas become a global phenomenon and the trilogy has been translated in over 50 languages worldwide since its release. To date, the "Fifty Shades" trilogy has sold over 70 million copies worldwide in e-book and print, making it one of the fastest-selling book series ever.
Fifty Shades of Grey (first published in 2011) follows the relationship of 27-year-old billionaire Christian Grey and college student Anastasia Steele. Subsequent novels in the series, Fifty Shades Darker (2011) and Fifty Shades Freed(2012) explore the couple's deepening relationship. For more information please see the official Fifty Shades of GreyFacebook page: www.facebook.com/
fiftyshadesofgreymovie.