Cameron Diaz To Menace Quvenzhané Wallis In 'Annie'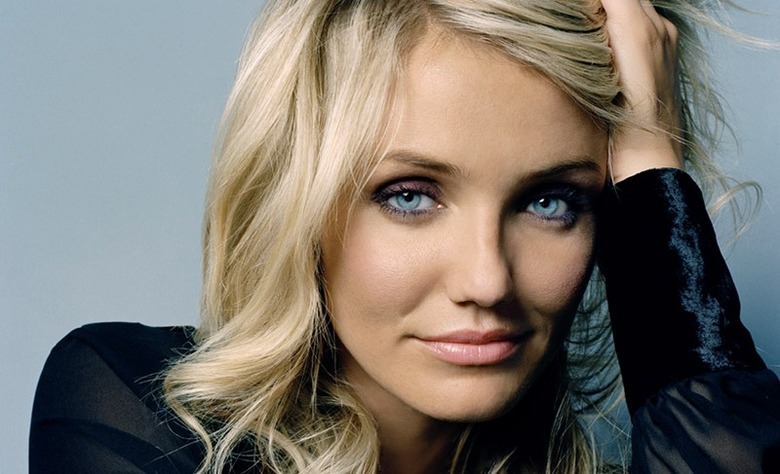 Apparently, Sony simply adores the idea of Cameron Diaz being mean to children. The studio recently put in motion a sequel to Bad Teacher, her surprise hit comedy from 2011, and now they've got her on board for Annie, in which she'll play nasty, alcoholic orphanage headmistress Miss Hannigan. She joins Quvenzhané Wallis and Jamie Foxx. Hit the jump for more details.
Will Gluck is directing the modern-day adaptation of the classic Broadway musical, which was based on a long-running comic strip by Harold Gray. Emma Thompson wrote the first draft of the screenplay, and Aline Brosh McKenna turned in a recent rewrite. Shawn Carter (a.k.a. Jay-Z) and Will Smith are producing.
The plot centers on poor young orphan Annie (Wallis), whose optimism and pluck charms kindhearted billionaire Benjamin Stacks (Foxx). He wants to adopt her, but first they have to get past the greedy schemes cooked up by Miss Hannigan. The role was previously played by Carol Burnett in the 1982 movie adaptation of the play, and by Kathy Bates in the 1999 made-for-TV version.
Diaz is coming off of a lackluster 2012, which saw her starring in What to Expect When You're Expecting and Gambit. But 2013 and 2014 look more promising for her. She'll next be seen in Ridley Scott's The Counselor, opposite Michael Fassbender and Javier Bardem, and is currently filming The Other Woman with director Nick Cassavetes. She also has the R-rated comedy Sex Tape, which reunites her with Bad Teacher's Jake Kasdan and Jason Segel and is now in pre-production at Sony.
Annie is scheduled to open Christmas Day 2014.
Discuss: Presumably, Diaz's casting in Annie means we'll get to hear her sing. Let's hope this musical performance goes better than her memorable one in My Best Friend's Wedding did.