'Jupiter Ascending' Features Channing Tatum As A Wolf/Human Hybrid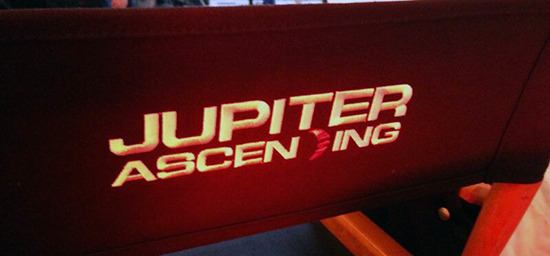 While many fans have started looking ahead to the summer of 2015, we have a full summer of blockbusters to watch before that. 2014 will provide new movies from well-known franchises and characters like Spider-Man, X-Men, Transformers, Fast and Furious, as well as Planet of the Apes. Lots of familiar properties to go around for everyone.
Then on July 25, 2014 comes a film with no precursor. It has no built-in franchise awareness and, at this point,
 clues to its nature are available. That movie is Jupiter Ascending, the latest film from the groundbreaking Andy and Lana Wachowski. The wholly original sci-fi action film stars Mila Kunis as "a cleaning woman who, unbeknownst to her, shares a genetic makeup with the Queen of the Universe. The Queen isn't all that happy about the existence of a potential rival, and sends a character played Channing Tatum to track her down."
In a new interview, Tatum revealed that he's playing a half-wolf, half-human in the film and said the Wachowskis are "doing stuff that's never been done."
spoke to Tatum about the film during the press junket for White House Down:
We are breaking ground on—I mean it's a tough shoot.  We're doing stuff that's never been done, inside the camera, in the CG world, and the physical stuff.  There's very little, if not no, digital stuntmen in the movie.  All the stuff is really real and it's been hard figuring it out because they don't like doing anything that's been done before.  So we're definitely doing some new stuff, so hopefully everybody likes it.  And it's fun, it's got some cheek to it.  It's a cheeky movie a little bit.
Then, describing his character, Tatum said the following:
I'm a splice. Splices are essentially built in a test tube.  I'm a hybrid wolf and human. And half albino, so I'm a little defective.
Sounds like the Wachowskis are continuing to push the limits of what movies can do, plus the fact they're trying to do things practically should be good news to sci-fi fans. What are your thoughts on Jupiter Ascending?