'Monsters University' - What Did You Think?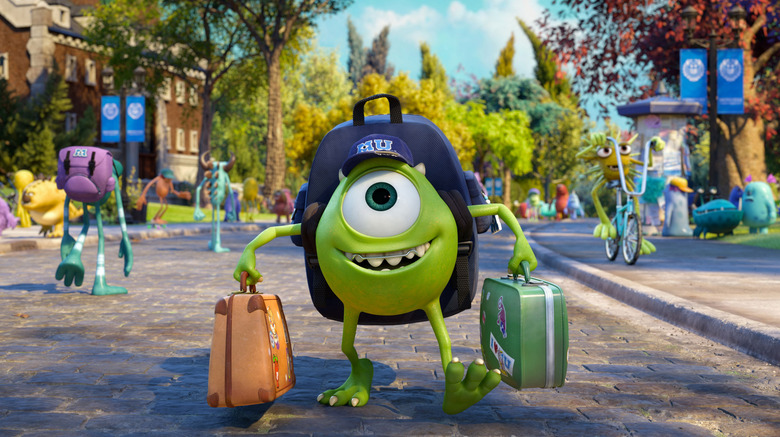 Pixar Animation Studios has created a monster and it's not named either Mike or Sulley. It's called "expectations." After pretty much a decade of flawless excellence, the creators of Toy Story, Cars, Finding Nemo, Up, The Incredibles and so much more hit a bit of a critical rough patch. 2010's Toy Story 3 was their most successful film of all-time, grossing over $1 billion worldwide. That was followed by Cars 2 and Brave. Each were financially successful, and Brave even won the Oscar for Best Animated Feature, but many Pixar fans were disappointed. They looked ahead to 2013 for the next chance at Pixar perfection.
That chance comes this weekend with the release of Dan Scanlon's Monsters University. The film comes not only with the baggage of Pixar's last two films, but the fact that it's the company's first prequel. That's a lot to live up to. As reviews were released over the past few weeks, reactions have been decidedly mixed. Some, like me, praised it as a return to the glory of Pixar. Others have dismissed it as a sub-par cash grab with little heart or emotion. Personally, I have no idea how anyone could come to that latter reaction, but we'd love to hear your thoughts on the film below.
Is Monsters University a return to the Pixar of old? Or is this their third questionable film in a row? Read our review here, listen to the /Filmcast review here and tell us what you think in the comments below.