Exclusive: Mondo's Poster For Rockumentary 'A Band Called Death'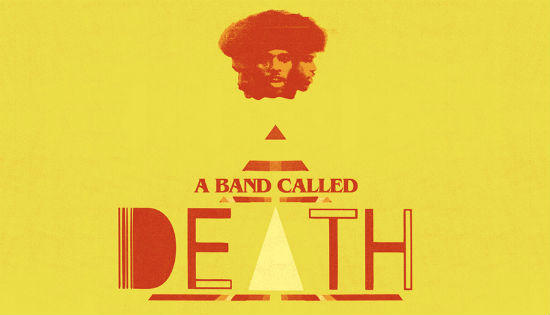 The current craze of limited edition movie posters has its roots in the long-standing tradition of gig posters. Those posters advertised and commemorated concerts (and still do) with some editions becoming increasingly collectible. That inspired Mondo to do the same thing for film screenings. The outfit's latest poster is a return to those roots, as it is a piece by artist Jay Shaw based on the rockumentary A Band Called Death.
Conceived in the mold of gig posters and mix tapes, Shaw's poster is a great representation of the film, which documents one of the most surprising stories in punk rock history. It's currently playing on demand but hits theaters Friday June 28 and Mondo will release Shaw's poster on June 27. We're proud to exclusively debut the poster below.
Here's Jay Shaw's poster for A Band Called Death.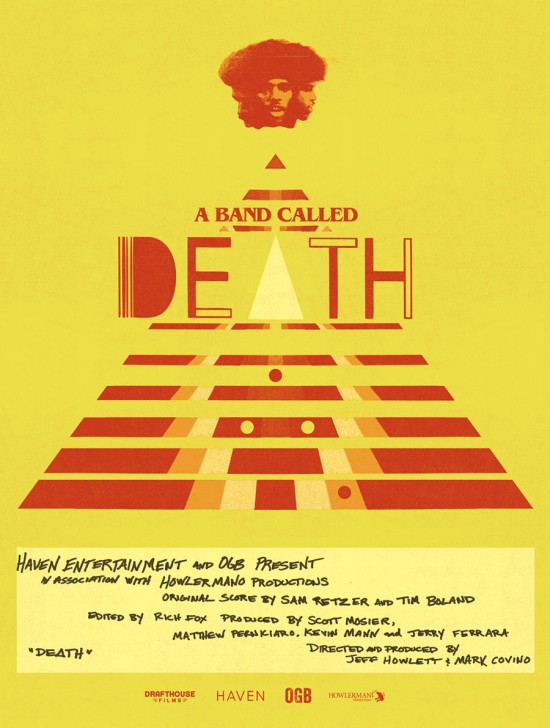 It's an 18 x 24 inch poster on Yellow French Paper in an edition of 100. Follow @MondoNews for the on sale info.
Here's what Shaw had to say about the piece:
DEATH was formed by brothers David, Dannis and Bobby Hackney after their father passed away in a car accident in 1974.  David became fascinated with the metaphysical aspects of mortality, as reflected in the band's lyrics and visuals. DEATH often used a triangular motif as a visual representation of the three life elements.  If I were hired in the mid 70s to create a gig poster for DEATH this is what I might have come up with.
Here's the trailer for the film, which is currently streaming. For more info on the film and its theatrical release, visit this site. Plus, it's playing on July 1 with the band in attendance in NYC. Click here for more info.