Star Wars Bits: Animated Series 'Star Wars: Rebels' To Feature Teens, Disney Mum On 'Star Wars Land,' More Spin-Off Speculation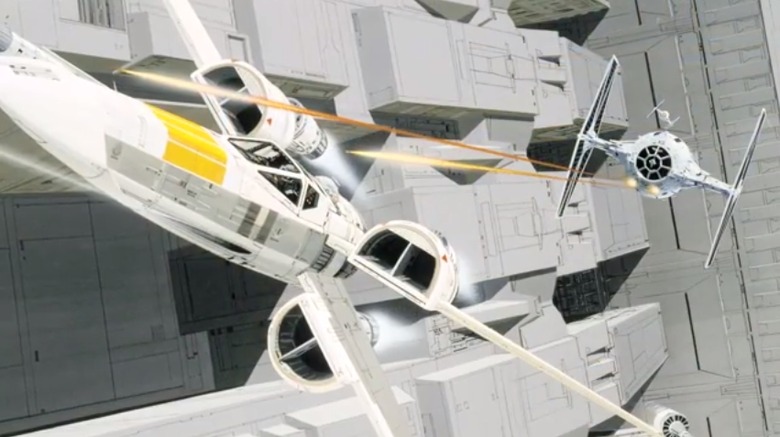 Hot off the heels of the officially confirmed Star Wars Episode VII casting breakdowns comes some news about the new animated series: Star Wars: Rebels, which will premiere on Disney XD on 2014. After the jump read about the following:
Star Wars: Rebels will feature teen stars and likely follow the birth of the Rebel Alliance.
A Disney World spokesperson says they have "nothing to announce" in regards to Star Wars park expansions, but there are new rumors.
One site reports the Star Wars spin-off films will definitely be Boba Fett and Han Solo.
The biggest potential Star Wars news today revolves around the Disney XD animated series, Star Wars: Rebels. The show shares some of the DNA of the show it's replacing, Star Wars: The Clone Wars, in that Clone Wars supervising director Dave Filoni will serve as an executive producer on the new series, along with Greg Weisman (Young Justice, Gargoyles). Simon Kinberg, who's producing Episode VII and writing one of the upcoming spinoffs, is also executive producing and will pen the first episode.
But what will it be about? JoBlo reports, as per the obvious hint of the title, it'll focus on the birth of the Rebel Alliance between Episodes III and IV. Fans know that, at the end of Episode III, Darth Vader and Emperor Palpatine are building a Death Star. Then, by the beginning of Episode IV, Luke Skywalker is well aware of a Rebel Alliance that's opposing the Empire. Star Wars: Rebels will reportedly introduce new characters to tell the story of how that group was built.
And who will those characters be? Much like the potential casting breakdown, Bleeding Cool reports they will be teenagers. "Rebellious teenagers" who help create the group that'll eventually defeat the Empire at the Battle of Endor.
Another juicy Star Wars rumor floating around over the past few weeks was that Disney World was looking to open a Star Wars Land in 2018. There's been no official confirmation but now there is an official comment. News 13 in Florida spoke to Disney World spokesman Bryan Malenius, who said the following:
For more than 25 years, our partnership with LucasFilm has helped bring the imaginative universe of Star Wars to life at our parks and resorts across the globe. We remain excited to explore new ways to bring these stories to life and have nothing to announce at this time.
That doesn't mean the original rumor, that an expansion is in the works, isn't true. It just means they "have nothing to announce yet." Comic Book Movie, however, is reporting two changes that might happen. First, they'll reportedly turn the ABC Sound Studio into an indoor Jedi Training Academy. Second, they'll develop a kid-friendly Star Wars based ride for kids who can't go on Star Tours. That'll supposedly be at Backlot Express.
Finally, while we know for a fact Disney plans on releasing a Star Wars movie every year starting in 2015, and that the in-between Episode films will be spin-off films, we don't know who the characters are. Yoda, Boba Fett and Han Solo have all be strongly rumored/suggested and now JoBlo says the spin-offs, in 2016 and 2018, will indeed be Boba Fett and Han Solo centric. They also report the Solo story "will focus on Han and Chewy's relationship, potentially on how they met and became partners on the Millennium Falcon."
There's no word on Boba Fett, though, probably because there's no educated guess of what might happen with him. With potentially major rumors like this, it's important to remember until StarWars.com reports on it, it is not confirmed. Honestly, though, if a Solo spin-off does happen, what else could it be? Him sleeping all night like an Andy Warhol movie? Of course it would feature Chewbacca and the Millennium Falcon. Does the fact this rumor conveniently line up with the most obvious educated guess imaginable make it false? No. Does that make it seem fishy? Yes.
That's the latest in the world of unofficial, but interesting, Star Wars rumors. What do you think?