'Drinking Buddies' Trailer: Olivia Wilde And Jake Johnson Find The Line Between Love And Friendship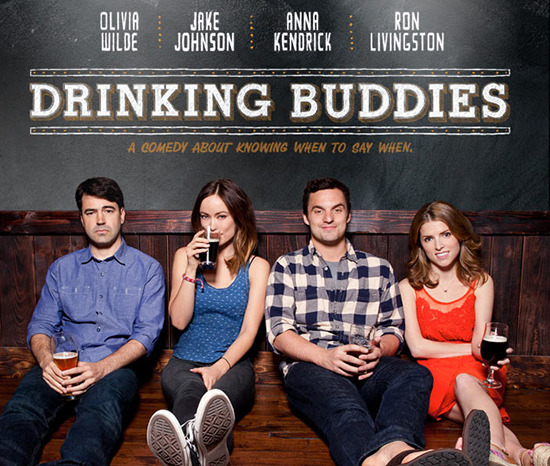 Joe Swanberg's new film Drinking Buddies is his most traditionally polished effort, but it still has the raw emotional intensity of his best ultra low budget work. The film features a great quartet: Anna Kendrick, Jake Johnson, Ron Livingston, and Olivia Wilde. The four actors play two committed couples, but lines between them are starting to blur as dissatisfaction with each is complicated by the friendship between Wilde and Johnson's characters.
This first trailer seems like it gives away a lot, but this is really just a quick sketch of the plot. It hints at some of the most awkward moments between characters without getting into precisely what complications await as everyone tries to figure out what they really want. This is a movie that is frank about the difficulties of maintaining a relationship after the first blush of attraction fades, and while it isn't always easy, there's great stuff within, and Wilde's performance should be appreciated as one of the best she's given.
Drinking Buddies hits iTunes/On Demand July 25, and will be in theaters August 23. Apple has the trailer.
Kate (Olivia Wilde) and Luke (Jake Johnson) work together at a craft brewery. They have one of those friendships that feels like it could be something more. But Kate is with Chris (Ron Livingston), and Luke is with Jill (Anna Kendrick). And Jill wants to know if Luke is ready to talk about marriage. The answer to that question becomes crystal clear when Luke and Kate unexpectedly find themselves alone for a weekend.