'Poltergeist' Remake Moving Ahead At MGM And Fox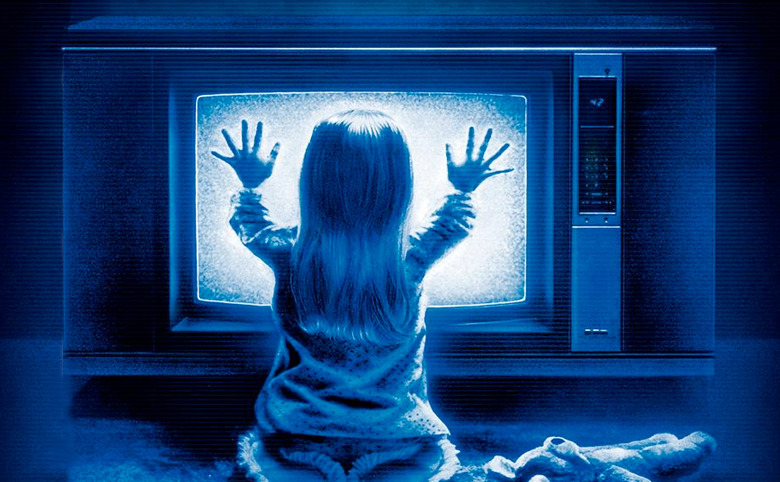 The long-in-development remake of Poltergeist is officially moving forward. MGM and Fox 2000 will co-finance and distribute film, billed as a "revisionist take on the classic horror film." Gil Kenan (Monster House) is directing from a script by Pulitzer Prize-winning writer David Lindsay-Abaire (Oz The Great and Powerful). Sam Raimi is among the producers and production starts this Fall. 
Deadline broke the news of the greenlight.
While the official press release (pasted below) makes the plot sound like an almost beat for beat remake of the original film, we recently heard it would have some sequel elements too. The rumor was some of the props from the original film would appear in the movie, making the ominous suggestion the haunting has happened before. Of course, if you remember the original film that's kind of impossible but – we'll see how it all works out soon as this remake has now been given the go ahead.
Here's the full official press release for the remake of the 1982 film Poltergeist. Are you looking forward to this film?
Metro-Goldwyn-Mayer Pictures (MGM), a division of MGM Holdings Inc., has partnered with Fox 2000 Pictures, a division of Twentieth Century Fox, to co-finance and distribute the film "Poltergeist," it was announced today by MGM Chairman and Chief Executive Officer, Gary Barber and Twentieth Century Fox Chairman and Chief Executive Officer, Jim Gianopulos. Gil Kenan ("Monster House") is set to direct from a screenplay by Pulitzer Prize-winning writer, David Lindsay-Abaire (whose recent credits include "Oz: The Great and Powerful"). The film is being produced by Sam Raimi ("Evil Dead") and Rob Tapert ("The Posession") via Ghost House Pictures, along with Roy Lee ("The Strangers"). Nathan Kahane ("The Grudge") will serve as executive producer.
"Poltergeist" will be marketed and distributed worldwide by Twentieth Century Fox, with select international territories as well as international television distribution being handled by MGM. Fox will also handle home entertainment and domestic television. MGM and Twentieth Century Fox continue their longtime partnership as Fox also distributes MGM's home entertainment product.
In a revisionist take on the classic horror film, a family struggling to make ends meet relocates to an outdated suburban home and is confronted by an angry spirit who kidnaps their youngest daughter and challenges them to band together to rescue her from the clutches of evil.
"Poltergeist" is scheduled to begin production this Fall.