Rumor: 'Star Wars Episode VII' Casting Breakdown Reveals Seven Major Characters [UPDATED]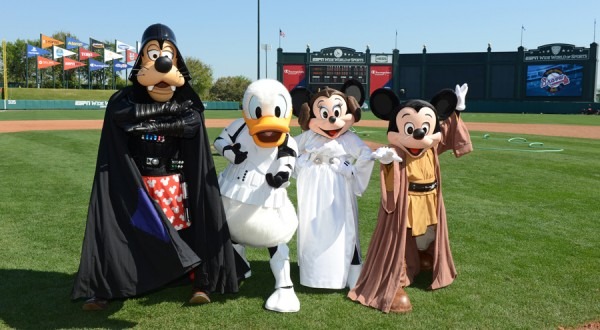 [UPDATE: TheForce.net has reached out to Lucasfilm, who confirmed that the casting rundown below is genuine.]
Another day, another Star Wars Epsiode VII rumor. And one that seemingly contradicts the last Star Wars Episode VII rumor, no less.
A site claims to have gotten ahold of a casting breakdown for the film's seven lead characters — which, it should be noted, don't include a pair of 17-year-old male-female twins. We caution you as always to take this info with a big, fat grain of salt, but the new report is worth checking out for anyone hungry for details on the new film. Hit the jump to get the info.
Late-teen female, independent, good sense of humour, fit.
Young twenty-something male, witty and smart, fit but not traditionally good looking.
A late twentysomething male, fit, handsome and confident.
Seventy-something male, with strong opinions and tough demeanour. Also doesn' t need to be particularly fit.
A second young female, also late teens, tough, smart and fit.
Forty something male, fit, military type.
Thirtysomething male, intellectual. Apparently doesn't need to be fit.
Assuming this report turns out to be accurate, it further discredits the theory that director J.J. Abrams and writer Michael Arndt will focus on Jaina and Jacen Solo from the Expanded Universe. But that speculation always had some holes in it, starting with the fact that consultant Lawrence Kasdan has already stated that they want to "start fresh."
On the other hand, the presence of two prominent teen girl characters may bolster the other rumor going around that the protagonist will be female. Then again, there are also five major male characters, so maybe not.
Note: No, the header image has nothing to do with anything.