'The World's End' Trilogy Trailer: One More Cornetto Before The End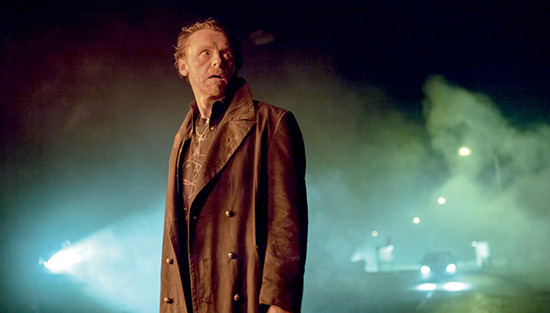 There's a bit of new footage in this trailer for Edgar Wright's The World's End, but the focus is in the tacked-on bit at the beginning. That's where it is made explicitly clear that the folks who made this film also made Shaun of the Dead and Hot Fuzz. Now, most of you already know that — indeed, most of you know it well enough to have picked out half a dozen nods to those two films in the film's first teaser trailer.
For those of you who don't need to be reminded of the film's pedigree and the shared past of Simon Pegg, Nick Frost, and their director, there's still something to be said for having another look at the trailer that shows off just what five friends will face when they embark upon an epic pub crawl in their hometown.
The World's End opens in the UK on July 19 and in the US on August 23.
Director Edgar Wright and actors Simon Pegg and Nick Frost reunite for a third film following the successes "Shaun of the Dead" (2004) and "Hot Fuzz" (2007). In "The World's End," 20 years after attempting an epic pub crawl, five childhood friends reunite when one of them becomes hellbent on trying the drinking marathon again. They are convinced to stage an encore by Gary King (Simon Pegg), a 40-year-old man trapped at the cigarette end of his teens, who drags his reluctant pals to their hometown and once again attempts to reach the fabled pub – The World's End. As they attempt to reconcile the past and present, they realize the real struggle is for the future, not just theirs but humankind's. Reaching The World's End is the least of their worries.