'The Lego Movie' Trailer: '21 Jump Street' Directors Assemble Their Own Toy Justice League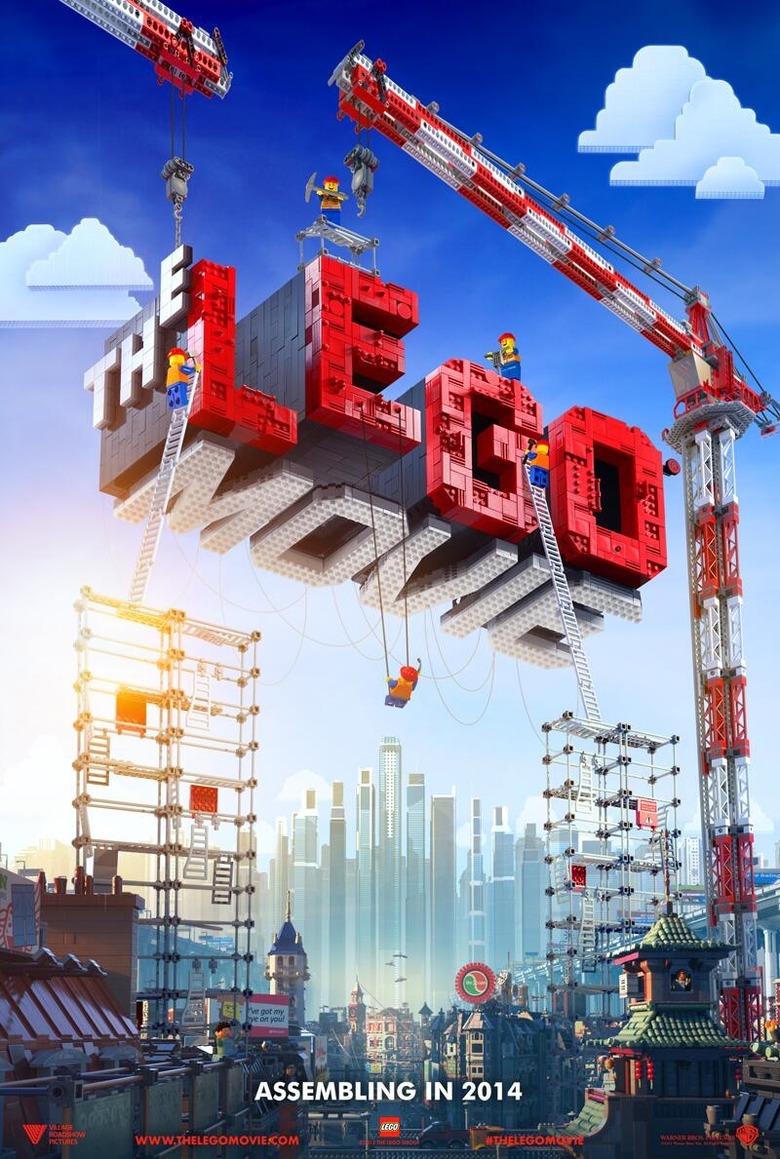 This could well be the kids' film of 2014, even if it is a giant toy commercial. Phil Lord and Chris Miller, the guys who made the very entertaining Cloudy With a Chance of Meatballs and also the 21 Jump Street revamp, have turned Legos into a movie. The Lego Movie, in fact. And since their last two films were funnier and generally better than anyone expected, let's see if lightning can strike a third time.
There's a plot here, about a "special" Lego guy who has to save the world, but part of this first teaser is to establish just how many character cameos will be in the film. You thought Wreck-It-Ralph could boast a dense line-up of pop-culture icons? I get the idea this makes it look like 
The LEGO® Movie," the first-ever, full-length theatrical LEGO® adventure, directed by Phil Lord & Christopher Miller, opens in theaters February 7, 2014. It stars the vocal talents of Chris Pratt, Will Ferrell, Elizabeth Banks, Will Arnett, Nick Offerman and Alison Brie, with Liam Neeson and Morgan Freeman.
The original 3D computer animated story follows Emmet, an ordinary, rules-following, perfectly average LEGO minifigure who is mistakenly identified as the most extraordinary person and the key to saving the world. He is drafted into a fellowship of strangers on an epic quest to stop an evil tyrant, a journey for which Emmet is hopelessly and hilariously underprepared.