Russell Crowe To Make Directorial Debut With 'The Water Diviner'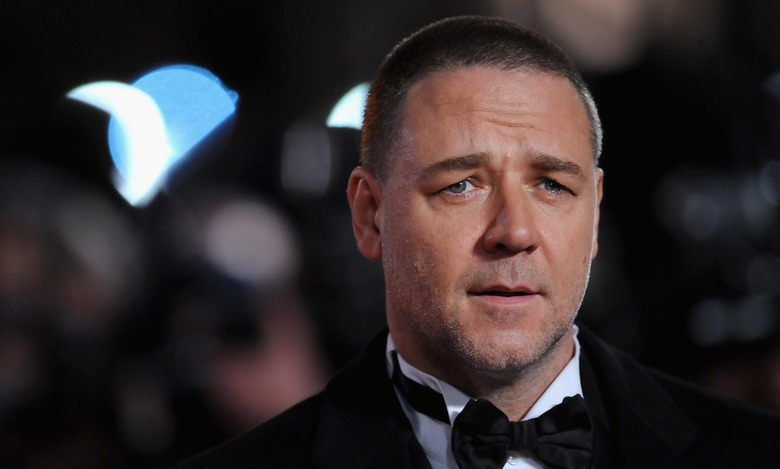 Russell Crowe is on a hot streak of high-profile roles right now, between last year's Les Misérables, this month's Man of Steel, and next year's Winter's Tale and Noah. So the fact that he's booked yet another splashy turn isn't much of a surprise, but this gig's a little different. For the first time in his career, Crowe will lead the charge both in front of and behind the camera.
The Oscar-winning actor has just entered negotiations to helm and star in The Water Diviner. The historical drama was scripted by Andrew Knight and Andrew Anastasios, both of whom come from Australian TV. Hit the jump for plot and schedule details.
The Water Diviner will take Crowe back to his Aussie roots. Set in 1919, it follows an Australian father's journey to Turkey to find his two sons after they go missing during the Battle of Gallipoli. Crowe will presumably play the dad; the sons have not been cast. Hopscotch Features' Troy Lum and Andrew Mason and Fear of God Films' Keith Rodger will produce.
Production is scheduled to begin in Australia and Turkey later this year. Though Crowe has Akiva Goldsman's Winter's Tale and Darren Aronofsky's Noah both coming out in 2014, he's got a bit of a break in his schedule because both of them have already wrapped. As of now it sounds like the plan is for him to tackle The Water Diviner before he's due on the press circuit for those two.
[Source: Deadline]