'BioShock' Creator To Pen 'Logan's Run' Remake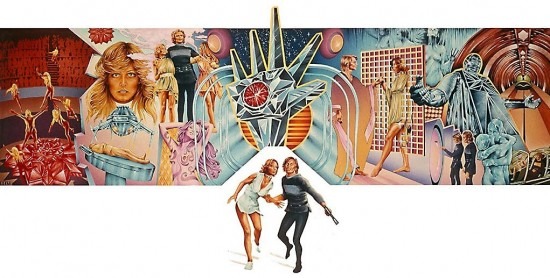 It seems ironic that a film about a youth-centric society would itself be growing old, but that's what's been happening with the Logan's Run remake. The project entered development about two decades ago and has passed through a number of high-profile filmmakers since then to no avail. So now, the studio's looking outside the usual Hollywood circles to help make it happen.
The studio has just tapped Ken Levine, creator of the BioShock video game franchise, to write the sci-fi screenplay. Levine's not entirely a Hollywood outsider — he got his start in screenwriting and playwriting before finding success in the video game industry — but he's still a pretty unexpected choice. Hit the jump to get the details.
Directors Skip Woods, Bryan Singer, Joseph Kosinski, and Carl Erik Rinsch are among those who've taken a crack at Logan's Run over the years. Most recently, Nicolas Winding Refn was attached to direct a version rewritten by Andrew Baldwin and starring Ryan Gosling. But that incarnation fell through as well. It isn't clear whether Levine will draw from previous drafts while working on the film, but in any case getting some fresh blood involved may help.
Gamers can rest assured that Levine's move into cinema isn't a permanent one. Deadline reports that the developer will continue in his capacity as creative director of Irrational Games. However, he was willing to branch out for Logan's Run because he considers it to be a passion project.